Team USA: The #1 Hockey Nation in the World
Squad
Thank you Brandon, Jogurtaa, Kit, Karey, and Walrus for the sigs!
Did someone say squad?
crutch,May 30 2018, 10:44 PM Wrote:don't worry, it's just trella, all bark and no bite
Team USA Fed Head S40 - S47: 1 Gold, 1 Silver
(06-05-2019, 06:50 PM)

Nictox Wrote: USA USA USA
Yeahhhhhh, squad! We're all elite!
Soy Americana
Player Page
Update Page
Julien Baker Wrote:This will have to be funny, or else it'll just be sad.
Salute the flag, on this most American of holidays, my friends.


A salute to some of the things that make America great: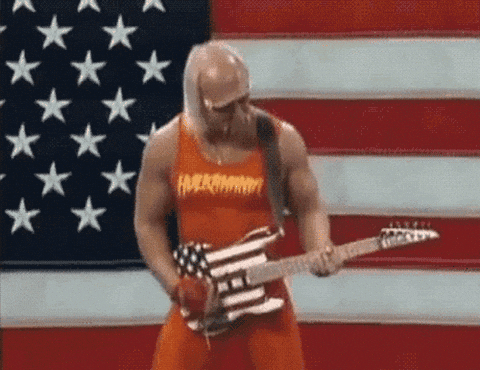 God bless the USA
Users browsing this thread:
1 Guest(s)