Weekend Funtime: Contract Clause
THIS PT IS FOR SHL PLAYERS AND SEND-DOWNS. IT IS NOT FOR SMJHL ROOKIES.
**
Contract Post
**
The link above is my first official contract with the Calgary Dragons.. a contract which i refused to accept until my demands were met!.. I came into Calgary unimpressed with the emoji content gallivanting around the locker room, so when the time came to talk extension i let Esa know that my services ONLY came with the complete autonomous control of the emoji admin privileges!  That contract above was supposed to post on November 4th but sat for 2 days while a 'pre discord' Esa contacted Joe K through PM to work out the transferring of emoji power to me!  "True Story"
Wether its frivolous and flamboyant or structured and serious.. everyone has something they want for their services...
Task
: Your GM has approached your people about your next contract.. at the bottom of their offer sheet is an area to add a contract clause.. Please fill out what clauses you would like to negotiate for your next deal.
Every participant with a post or reply of at least
25
words will receive ONE CAPPED TPE, while 5 members will be chosen as discussion leaders and will receive an additional ONE UNCAPPED TPE.  
**NOTE: To have a chance at being a discussion leader you must include the tagging of your GM to your post!

This weekend Funtime will close Sunday at 10PM EDT.
[pbl]
Before coming out in S44 and being the top TPE earner from my draft class in s44 it's time to make a demand.
@
Grapehead
For my S44 contract I want:
Money: Doesn't matter, money is for people that give a shit
Clause:
Any time I score a goal, General Manager Grapehead or a delegate of his choosing has to write a hype article and donate the funds from that article to a rookie in need. I want gifs, video, breakdown of how it happened, etc...
Seeing as how my scoring will remain 40 and my minutes will be few and far between I don't feel this is an unreasonable way to keep me interested in the site and earning at a high rate
ball is in your court.
Thanks Tlk742 and Wasty for the sigs
Subclause 1.a.ii:
Alex Winters requires an unlimited supply of Matilde Chocolate Milk to be delivered from Denmark thrice weekly to ensure he never runs out. This is the best chocolate milk on the planet and no one in the organization shall proclaim other milks to be superior while in earshot of Mr. Winters. If the organization or any of its members are found to be in violation of this clause, their contracts shall be terminated immediately.
@
JayWhy
S45
Jesster Trophy Winner
Every time I have a 3 point game, the owner must buy the entire team dinner. The total cost of the meal must exceed a minimum of 350 dollars but can cannot exceed 1000 (unless a hat trick occurs.)
All I want is an unlimited supply of twinkies in the locker room, and if I want one on the bench it best be there. None of this bull shit knock off crap either. I want the OG hostess twinkies, with a soft golden outside and a creamy fluffy inside. Oh yea. And them bitches better be grilled
The GOD of the McZs is wanting a Playeroption for everytime & a No-Trade Clause. He also think about a clause that he has the power over Buffalo to have vetos on any trades and Signing decisions. As GOD he want to have the power over all!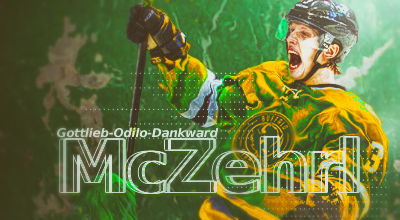 @
WannabeFinn
Contract clause:
When ever the team gathers for video analysis or any such activity as to where there's a screen present (be it a corporate presentation or public presser) a video has to be show.
This video is no other then the magical comeback for Sweden vs Finland 2003 in the IIHF World Championship.
the video has to start at 1:04
@
karlssens
- Unlimited supply of hugs, whenever Czerkawski start posting sad wolf gifs
The immediate opt-out clause is triggered when the following circumstances happen:
- A chauvinist player is acquired and start destroying team atmosphere
- Oisin Fletcher is no longer on the team
@
Nobody
Contract Clause
Every time i score a goal, i will get pay raise of 100$, unless it was assisted by goaltender in wich case the pay raise should be 1,000$
                                                 Thanks, Mayuu, JSS, Danny and Wasty!!! (Gif made by myself)
My next claused contract will have to include at least 3 challenge Cup championships because when I go inactive and return we need to win, if not the team has to cut me a pay check from all their own salary for the emotional damage it will cause me.
Durden cannot be traded or put below the third line until he has successfully broken the All Time Renegades assist record set by the great Christopher Partlow.
Update Page
|

|

|
Player Page
Tyler Tougard:
6th Overall Pick of the S44 SMJHL Draft

Jack Durden:
All-Time Renegades Points Leader  
Point 605
All-Time Renegades Goals Leader
Goal 240
All-Time Renegades Assists Leader
Assist 459
*Vancouver Whalers Hall of Fame*
Season 24 - *4 Star Cup Champions - Vancouver Whalers*
Season 36 - *Challenge Cup Champions - Texas Renegades*
Season 36 - *Anton Razov Trophy Winner - Playoff MVP - Texas Renegades*
Season 41 - *IIHF Gold Medalist - Team United Kingdom*
Season 41 - *Triple Gold Member*
@
Nobody
Contract Clause:
*If Physt's contract is deemed too expensive as to inhibit the ability to acquire higher paid players, you may remove up to 1.5 Million from this contract in order to assist in improving the team.
Subclause 1.a.i:
@
Grapehead
@
tweedledunn
Luke Thomason requests after every assist he gets, both in minors and majors, that the CIty of San Fransisco and the Club has to help a kid along with the Make A Wish Foundation. Charity is a big part of Thomasons charity outreach, and this "Assisting the Kids" campaign helps raise money to help make their finals wishes come true, as well as raise money for future research. Thomason also requests that King must dress up like Batman for every event.

PROFILE || UPDATE || RAGE.

Tracking S43-S47
@
Nobody
Bob Bergen requires a Kettle to be supplied in the locker room during every game and training session. It must be freshly boiling for the start of the intermission. In addition to this Bergen must be supplied weekly with a box of Yorkshire Tea Gold.
Player Page
Player Updates
SMJHL Commissioner , SMJHL Awards Head, Banker (NEW/WKP), Rookie Mentor
Users browsing this thread:
1 Guest(s)