S44 Sarmad Khan Voting
(12-06-2018, 02:57 PM)

Waters Wrote: What's up with these Fletcher votes, have you guys seen McFadden's year?

Michael McFadden
I don't believe in voting for inactives (I understand he finally came back yesterday after two seasons MIA)
Code:
1. Montreal Militia , Barbie Tanner 5 (Jack Tanner 15, Connor Tanner 11) at 3:55
First Triple Tanner Point.
Michael McFadden
Player Page
Player Updates
SMJHL Commissioner , SMJHL Awards Head, Banker (NEW/WKP), Rookie Mentor
O. Fletcher
Hans Zucker #81 || RW || Montreal Militia || 232 TPE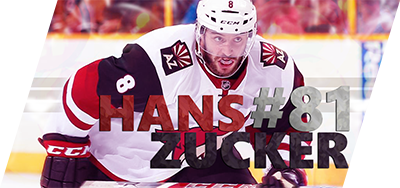 Player Page
-
Update Page
T. Cukurs #14 || C || Edmonton Blizzard || Retired S45
Oisin Fletcher





(12-06-2018, 04:21 PM)

Keygan Wrote:

(12-06-2018, 02:57 PM)

Waters Wrote: What's up with these Fletcher votes, have you guys seen McFadden's year?

Michael McFadden


I don't believe in voting for inactives (I understand he finally came back yesterday after two seasons MIA)
I respect your opinion, but you're voting for the player, not the user. If our records and awards are to have validity down the line then they can't be dependent on extraneous info unavailable to future viewers.
Users browsing this thread:
1 Guest(s)