S47 PT #1 - The Big 4
PBE PT Claim
Birthplace: Kinsale, County Cork, Ireland
Height: 6'4"
Weight: 205 lbs
____
Player Profile


Update Page
Code:
A. Let us know the 4 members who you believe should be on the SHL's Mount Rushmore! and in [u]150[/u] words or more explain why you chose them.
1) @
Nobody
As a first gen in S45, Nobody was the first figurehead of the SHL that I truly had interactions with. Being a British junior prospect, his federation head and SMJHL commissioner status meant it was nigh impossible to not meet him and it's clear he has a large influence on the site. Not only this, but he is also an SHL GM and banker, his dedication to the site is almost unmatched.
2) @
Mike Izzy
Anyone who's done a SHL PT will know of Izzy, since I've joined the site he's been making leaps and bounds in improving the tasks. He's always looking for new ways to innovate and keep the whole user base interested in the SHL. I personally believe he does a great job of this with new and interesting PT's every week. His video submissions are always impressive too, it's hard not to have respect for his contribution. 
3) @
GCool
While GCool's contribution might be not be as obvious as the others in this list, but he is maybe the most deserved on the list. As Head Updater, he is a crucial part in keeping the site running and ensuring everyone is updated each weekend. While this might not seem like the hardest of jobs, it's clear from behind the scenes that he goes through a lot to carry out his duty, including putting up with a lot of shit from various members of the site. He's integral to the site and deserves a lot more recognition. 
4) @
Steelhead77
Esa is up there as one of the most famous members of the site, and who can argue that? He lead the Dragons to many, many cups as GMs, holding a tight Calgary dynasty at one point. Behind all those cups however, is an absolutely great guy and is one of the most positive members on the site. We took his recreate player 1OA in the S46 SMJHL Draft and there is no one else we'd rather have, he's a great guy to have in the LR and is always willing to help out with builds and lines.
SMJHL Stats
-
SHL Stats
-
IIHF Stats
[pbhfx]
[/pbhfx]
B. Let us know the 4 members who should be on the SHL's Mount Rushmore from the time that you joined the site! and in
150
words or more explain why you chose them.
The key word for all of these individuals is
Dedication
..As I've begun to realize as I stumble and bumble thru my attempt at a career is that it takes dedication to ones craft , to ones principles, and to this thing , this site which always seems so simple. Like right now it's only 150 words.. Until I try to not to sound like a carbon copy of forty other members answers. Anyway, these four have shown
Dedication
.
Head / Ass #1
@
Mike Izzy
The Izz is an innovator as the PT Director, constantly changing things up and utilizing tools available on this inter web net thingy. I'm sure the reality is he's a J.Jonah Jameson* buffoon figurehead who has a team of underpaid Tech's doing the legwork. But, that's life.
* Spider-Man reference ..damn.
Head/ Ass #2
@
.bojo
The inventor (like a mashup of Christopher Lloyd's Doc Brown and Danny Devito) This is the man who created the player builder tool and the mysterious 'Bojo box' which besides its stated purpose as a research tool to identify players( past and present) and show their statistics..It is also a teleportation machine capable of transporting an individual to bojo's home world which looks a lot like a Bojangles restaurant at 4 am.
Head/ Ass #3
@
Steelhead77
I've recently had the honor of meeting the Calgary Dalai Lama..Yes I was graced by the presence of the "
Esa
" tha Man!! This man GM a team for 27 seasons..27 seasons of listening to the same chatter, the same complaints about the sim...he had this like golden aura ..cause the sun was behind him..I bowed and approached and in a trembling voice I asked "Do you have any regrets?" he motioned me closer and I thought I was going to hear something of deep contemplation which could unlock the secrets of Simon T hockey instead he belched a nasty chicken Parm and skunky euro beer stank and then scratched his butt and said "
Should'a been 30.
"
Head/Ass #4
@
TML99
Yes, calm down...my
'FORMER'
SMJHL GM The King of the Haycrew, The man is the gold standard( or Bill Belichek ) in Juniors managers and has the cups to prove it. Three straight in the seasons I know about. He's a great evaluator of talent and like a good bartender a gifted Doctor Phil imitator, with a core of disciples occupying other GM spots in the SHL and numerous alumni taking space in the team discord the place is dedicated to crow noises...see. ....That wasn't even harsh.
[/color]
[/size]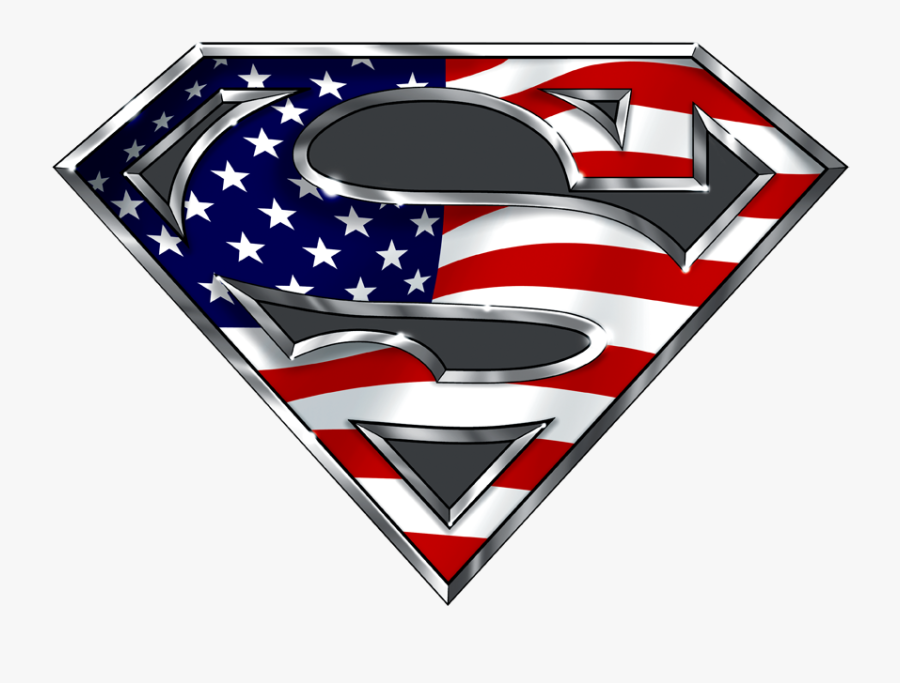 UPDATE PAGE
Quote:

S56 WJC AWARDS


"Our third award is one that is dear to my heart as a SHL goaltender… The Peter Larson Award for the Top Goalie! This is voted by the GMs and considers both the round robin and medal rounds. The S56 Winner of the Peter Larson Award is….…
C.K. Supernaw! "

In the time I've been here, the Big 4 for me are:
@
Eggy216
: Community leader, commissioner, all around dude who can chill when the mood calls for it and carry a big stick when the situation needs it. Love chilling out with him when he does come around.
@
Mike Izzy
 One of the rougher personalities in the SHL, though one that has that air of necessity about him. He's seen and taken it all and still happily does his part for the SHL. Appreciating what he does with PTs more and more as time goes on.
@
.bojo
 The big kahuna behind the scenes, developer of the player builder tool that was a massive lifesaver when I processed SMJHL players for three seasons plus back in the day, and still hacking away at it (pun intended) to make things like banking easier. And when stuff like that's easier, we can all breathe a little easier.
@
storm
 First commissioner I could remember, a lot like a mentor to me when I got started out here a year ago. Worked with him in the SMJHL HO and, even if it hurt, he led the conversations on the important stuff and stuck his neck out there every time we had to take away yet another third-round pick.
C.  If you are relatively new, in
150
words or more let us know what players from your team, from discord or whom you have noticed around the site who you think may have the attributes to one day be apart of the SHL's Mt. Rushmore conversation.
From the Team Great Britain IIHF Discord, I would say both @
bilbo
and @
Nobody
deserve to be in the conversation for SHL Mount Rushmore, though for very different reasons. Bilbo is one of the friendliest people on the site, is very supportive and is just a legend in general. No one (not even Nobody) puts as much effort into the team as Bilbo. Nobody is one of the most committed people to the site, and a bit of an unsung hero in my opinion. He's done pretty much every job on the site and I think he still holds around half a dozen jobs.
From my limited time on the Knights, I would say @
karlssens
has been around the block a few times and he's definitely been a key contributor to the site. He did a great job with Edmonton and even though it seems like he doesn't have as much time for the SHL anymore, I think he's got the qualities to make it to Mount Rushmore if he has more time in the future and keeps contributing.
B. Let us know the 4 members who should be on the SHL's Mount Rushmore from the time that you joined the site! and in
150
words or more explain why you chose them.
1. @
Eggy216
- I hate to say it, but egg has contributed a lot to my SHL experience and as SHL Commissioner, he has probably done more than I even think about because I don't pay attention to what Eggy does because he's always making fun of me any chance he gets. That's a job in itself though, and he does a great job.
2. @
Nobody
- He's had and has like every job there is from SHL GM, IIHF Federation Head, SMJHL Commissioner, mentor, etc and also does the fun entry draft streams. SMJHL HO has to put up with a lot of complaints too and the guy just likes seeing things work properly. When he's not busy being annoyed, he genuinely likes the SHL. I think.
3. @
JayWhy
I knew JayWhy as the simmer for most of my SHL career and then one day we became friends and I learned about all his passion for the SHL and why he put up with the simmer gig. He's also a seasoned GM and would protect me from bears. Anyone who gets to know him knows he's a good SHL mentor and I'm sure he's done more than I know, but yes, a good jy.
4. @
.bojo
- The SHL Player Builder tool has helped me more than most people in this entire place and I've just never had a bad thought about bojo so why not. Also turns out the Bojo Box was fixed I learned today, so that's super helpful. Thanks, bojo. You da best.
sigs by sulovilen, slothfacekilla, Flareon
avatar by prettyburn
Current:


| Alumni:


Let us know the 4 members who should be on the SHL's Mount Rushmore from the time that you joined the site! and in
150
words or more explain why you chose them:
Well, since I joined the SHL not a bit a while ago, I have seen many names and will probably still get the jobs of certain people wrong and such, but some of the few names I have seen a lot are @
Eggy216
, @
Mike Izzy
, @
goilers
, and @
Jenny
. These four people are names I've seen everywhere on the site, and from what I know, they do a lot. I've seen Eggy in many discord servers and I and preeeetty sure that Eggy is part of the HO. Izzy I've seen post a lot in the TPE claims so I know Izzy helps. And the others I've just generally seen in various places on the site, and have a gut feeling that they've helped. So, that is why I think they should be the 4 people out of all the members of the site to be on the SHL Mount Rushmore.
Thank you ML and Jss and sköldpaddor!
08-12-2019, 08:20 PM

karlssens Wrote: Finishing the regular season with a sparkling 27 wins, 0.919 save percentage and 2 shutouts, by

unanimous

decision we have…



Benjamin Blue!



Hell of a season for the veteran netminder out of Tampa Bay @BoucherFan12
It's a tough question, in all honesty. I could just go look into the staff since I imagine running this whole thing is probably pretty freaking hard. Instead, I'll just play up the Outlaws by saying that I'd love a Mount Rushmore featuring @
Segi
, @
SDCore
, @
Donini13
and @
JNH
. I might be wrong in the future since I do admit that I'm making these picks based on the fact that we play at the same juniors team but I'm kind of new to this somewhat, think I have been around for what, four months tops? I did consider making like an image that would just be four heads of Outlungus on top of Mount Rushmore but I thought that it wouldn't be accepted, plus it'd be easier to just mention that my teammates are hard workers and will surely be pretty good, even possibly to the point of getting that honour. Especially @
SDCore
if he keeps up the Irish quality we've been having for the past cycles.
@
JayWhy
My top guy and honestly we should give this man two heads on SHL's Mount Rushmore. He's an old grizzled vet and is an incredible asset to not only the Manhattan Rage but the SHL as a whole. He's held so many different jobs, built various elite players, and is an imperative mentor not only to the new guys in the LR but the guys like myself that have been here for many seasons now. What a guy
@
hats_4_days
My second head would be good ole Hats. He's an IRL buddy and really he's only my second head on SHL Mount Rushmore because I can insert a dick joke. Second head. Lul. Love this guy, can't wait to win a cup with him
@
dankoa
This guy was imperative to my success in the SHL. He helped me when I was originally drafted by Texas and really put me on the path to be a great player in the SHL. He helped with builds and helped me around the site for awhile until I was traded. Again what a guy, hope you're doing well Dank.
@mike izzy I haven't had much contact or conversation with Izzy, but he is the heart and soul of the SHL. A legend in his own right, he continues to put forth the effort and work into making the SHL as great as it can be. He is a great mentor to the guys on Calgary clearly, and just continues in updating to ensure he has the longest elite career he can.
These 3 guys plus the dickjoke have really made waves since I've been here. People to look up to when going through your SHL career and since my time of joining have been great people.
3 time Four Star Cup Champion S40-S42
S43 Jesster Trophy

Nominee

Winner
Scored my first SHL goal in just my second SHL game.
2. Manhattan Rage , James Dekens 1 (Mikael Talo 1, Sigurd Hansen 1) at 18:39
@
Pingy Pingu
- Pingy has become a fixture of the SHL. Find me somebody who brings more joy or character to a locker room than this fella (okay maybe @
Mack
does but that's the end of the list). Nobody else responds when I ask them to SEND NOOTS, Pingy on the other hand is immediately in my DMs with some fire NOOT NOOTs.
@
Leafs4ever
- Leafs is the first owner of the SHL that I met and the only one that I've ever been in voice with on discord. Guy is real passionate about the league which is great to see from an owner after all of these seasons. I love being on a team with this guy.
@
karlssens
- Until recently Karl had been my SHL GM for my entire career. I said before that as long as Karl was GM I'd never leave the team. Well now he's stepped down and I can't see myself leaving the team unless Dankoa became GM. I love the squad and it's because of the culture he's made there.
@
Blastmeaway
- Blastaroo is my brother from another mother. This guy got me into IIHF and has been a friend to me since day 1. With the work he's done for the updating team he should be given a place in SHL mythology, but a giant head on a mountain will have to do.
Brady McIntyre (D) -
[Bojo Box Stats]
First SHL Goal -
1. Edmonton Blizzard , Brady Mcintyre 1 (Tigole Bitties 15, Bubba Nuck 9) at 1:55
First SHL Assist -
2. Edmonton Blizzard , Tigole Bitties 2 (Theo Kane 2, Brady Mcintyre 1) at 5:12
First IIHF Goal -
3. Czechoslovakia , Brady McIntyre 1 (Alexander Zajac 3) at 4:15 (PP)
First IIHF Assist -
3. Czechoslovakia , Dionyz Vyskoc 1 (Brady Mcintyre 1, Johnny Yuma) at 13:44 (PP)
Code:
C.  If you are relatively new, in [u]150[/u] words or more let us know what players from your team, from discord or whom you have noticed around the site who you think may have the attributes to one day be apart of the SHL's Mt. Rushmore conversation.
@
sharksisback
I definitely have noticed this dude around the site, although I am mildly worried about him since he hasn't posted a 3000 word article insulting all of Vancouver's bloodlines in a bit.  As he has a face I would say he definitely has the attributes to one day be on the SHL Mount Rushmore.  His play on the ice may hold him back though.  But really, happy birthday you mad man.
@
Lazyeye
I think this guy could definitely one day end up on the SHL Mount Rushmore.  I usually notice lazy on discord after my graphics have been graded and I want to DM him crying about it.  But I've restrained myself so far, mostly because all the grades are fair and my graphics are cheeks.  But Lazy has given me lots of tips about graphics and I've totally stolen some of his style (you never should have posted your process on discord!).  He puts in a lot of work for the graphics team and I appreciate when he talks in Halifax.
@
Wasty
Speaking of graphics, I would say Wasty is... okay at them, I guess. If he put some time in and improved his graphics he could really have a shot at the SHL Mount Rushmore. But honestly, I love anytime his graphics threads pop up so I can check out his work and hopefully improve my own technique.  He's taken the time to offer me tips one on one, which definitely surprised me at first since I'm such a new member.  He's also been the LAP GM forever, so it really makes sense for him to be up on Mount Rushmore.  It also probably doesn't hurt that we have a lot of the same opinions on guys who run ice rinks in Southern California. 
@
vbottas17
This is one SHLer I've had my eye on for Mount Rushmore for a while, although it seems like he could work on his timing with recent events.  He was one of the first non-active Raiders to reach out one on one and really talk with me, which was really awesome as a newer user.  I'm still bummed he's a Lion (especially since for the two seconds I was a co-GM I didn't give him any minutes in Halifax) but any time he pops in to the Halifax room to chat I'm stoked.  Hopefully he drops some drunk guitar playing in the Halifax room soon.
04-25-2019, 12:35 PM
(This post was last modified: 04-25-2019, 12:36 PM by 5ympathies.)
#1. @
Mike Izzy
would be the first as he is super engaging on the site. He's always posting and replying to others posts', always being super nice and helpful. Everybody seems to know him. He organizes these awesome point tasks. 
#2. @
Eggy216
 is another easy choice; running the league is no easy job. There are always going to be criticisms from a variety of angles, and ignoring those isn't always easy. Since the time that I've been here they have done a great job.
#3. Third on my list is @
luketd
. He's always the one out here providing data and lists for everyone else to use in their media posts. The amount of effort and work he puts into his research is crazy. He even hooked me up with research about names and usernames in specific drafts allowing me to make a few media posts.
#4. Finally @
.bojo
needs to be added for adding the bojo box, a super helpful tool listing out a players stats. Also, word on the street is that he's working on a new banking system?
Users browsing this thread:
1 Guest(s)