S51 Awards Predictions
Sergei Karpotsev Trophy (Points leader): Mikhail Loktionov

Jay McDonald Trophy (Goal scoring leader): Piotr Czerkawski
Jeff Dar Trophy (Best two way player): Lil' Manius
Turd Ferguson Trophy (Most PIMs): Tor Tuck

Scott Stevens Trophy (Best defenseman): Tig Murphy

Bojo Biscuit Trophy (Best defensive defenseman): Otis B. Driftwood
Mike Honcho Trophy (Goalie who allows the fewest goals in the season): Aleister Cain
John McBride Trophy (Best goalie): Aleister Cain
Ryan Jesster Trophy (Best rookie): Darnell Johnson
Ron Mexico Trophy (League MVP voted by the committee): Piotr Czerkawski
Sarmad Khan Trophy (League MVP voted by the players): Mikhail Loktionov

Sergei Karpotsev Trophy
(Points leader): Mikhail Loktionov

Jay McDonald Trophy
(Goal scoring leader): Piotr Czerkawski
Jeff Dar Trophy
(Best two way player): Lil' Manius
Turd Ferguson Trophy
(Most PIMs): Tor Tuck

Scott Stevens Trophy
(Best defenseman): Charlie Schieck

Bojo Biscuit Trophy
(Best defensive defenseman): Otis B. Driftwood
Mike Honcho Trophy
(Goalie who allows the fewest goals in the season): Aleister Cain
John McBride Trophy
(Best goalie): Aleister Cain
Ryan Jesster Trophy
(Best rookie): Darnell Johnson
Ron Mexico Trophy
(League MVP voted by the committee): Piotr Czerkawski
Sarmad Khan Trophy
(League MVP voted by the players): Mikhail Loktionov

Sergei Karpotsev Trophy
 (Points leader): Mikhail Lokitonov 

Jay McDonald Trophy
 (Goal scoring leader): Mike Izzy 
Jeff Dar Trophy
 (Best two way player): 

Mike Izzy 
Turd Ferguson Trophy
 (Most PIMs): Poopity Scoop 

Scott Stevens Trophy
 (Best defenseman): Rex Kirkby 

Bojo Biscuit Trophy
 (Best defensive defenseman): Otis B. Driftwood 
Mike Honcho Trophy
 (Goalie who allows the fewest goals in the season): Kata Vilde 
John McBride Trophy
 (Best goalie): Kata Vilde 
Ryan Jesster Trophy
 (Best rookie): Prince Dewitt 
Ron Mexico Trophy
 (League MVP voted by the committee): Luke Thomason 
Sarmad Khan Trophy
 (League MVP voted by the players): Mikhail Lokitonov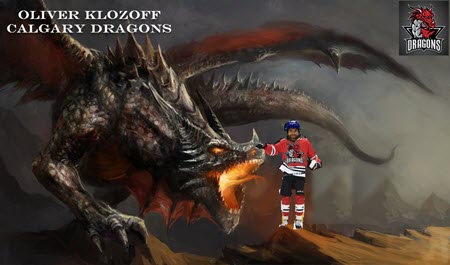 Sergei Karpotsev Trophy
 (Points leader): Mikhail Lokitonov 

Jay McDonald Trophy
 (Goal scoring leader): Mike Izzy 
Jeff Dar Trophy
 (Best two way player): 

Mike Izzy 
Turd Ferguson Trophy
 (Most PIMs): Poopity Scoop 

Scott Stevens Trophy
 (Best defenseman): Rex Kirkby 

Bojo Biscuit Trophy
 (Best defensive defenseman): Otis B. Driftwood 
Mike Honcho Trophy
 (Goalie who allows the fewest goals in the season): Kata Vilde 
John McBride Trophy
 (Best goalie): Kata Vilde 
Ryan Jesster Trophy
 (Best rookie): Prince Dewitt 
Ron Mexico Trophy
 (League MVP voted by the committee): Luke Thomason 
Sarmad Khan Trophy
 (League MVP voted by the players): Mikhail Lokitonov 

Sergei Karpotsev Trophy (Points leader): Mikhail Lokitonov

Jay McDonald Trophy (Goal scoring leader): Mike Izzy
Jeff Dar Trophy (Best two way player): Andreas Kvalheim

Turd Ferguson Trophy (Most PIMs): Poopity Scoop

Scott Stevens Trophy (Best defenseman): Tig Murphy

Bojo Biscuit Trophy (Best defensive defenseman): Otis B. Driftwood
Mike Honcho Trophy (Goalie who allows the fewest goals in the season): Benjamin Blue

John McBride Trophy (Best goalie): Kata Vilde
Ryan Jesster Trophy (Best rookie): Prince Dewitt
Ron Mexico Trophy (League MVP voted by the committee): Luke Thomason
Sarmad Khan Trophy (League MVP voted by the players): Mikhail Lokitonov

Quote:

1;809;Karl Krashwagen wheels it over to Sabo Tage...
1;812;Tom Fiddler belts Sabo Tage and knocks him on his back...
1;812;Tom Fiddler takes the puck from Petr Mikulak.
1;814;From the point, Tom Fiddler fires it on goal!
1;814;Tom Fiddler finds the net, it's in!
1;814;It's his first goal this season...

|

|
Sergei Karpotsev Trophy
(Points leader): Mikhail Lokitonov 

Jay McDonald Trophy
(Goal scoring leader): Mike Izzy 
Jeff Dar Trophy
(Best two way player): Andreas Kvalheim 

Turd Ferguson Trophy
(Most PIMs): Poopity Scoop 

Scott Stevens Trophy
(Best defenseman): Tig Murphy 

Bojo Biscuit Trophy
(Best defensive defenseman): Otis B. Driftwood 
Mike Honcho Trophy
(Goalie who allows the fewest goals in the season): Benjamin Blue 

John McBride Trophy
(Best goalie): Kata Vilde 
Ryan Jesster Trophy
(Best rookie): Prince Dewitt 
Ron Mexico Trophy
(League MVP voted by the committee): Luke Thomason 
Sarmad Khan Trophy
(League MVP voted by the players): Mikhail Lokitonov 

Player Page

Update Page
Shoko Makinohara Wrote:I live life every day hoping that I'm a slightly kinder person than I was the day before.
Sergei Karpotsev Trophy (Points leader): Mikhail Loktionov
Jay McDonald Trophy (Goal scoring leader): Piotr Czerkawski
Jeff Dar Trophy (Best two way player): Knute Knurtsson
Turd Ferguson Trophy (Most PIMs): Poopity Scoop
Scott Stevens Trophy (Best defenseman): Tor Tuck
Bojo Biscuit Trophy (Best defensive defenseman): Otis B. Driftwood
Mike Honcho Trophy (Goalie who allows the fewest goals in the season): Cedric Robinson
John McBride Trophy (Best goalie): Cedric Robinson
Ryan Jesster Trophy (Best rookie): FR Finn-Rhys
Ron Mexico Trophy (League MVP voted by the committee): Robert Phelps
Sarmad Khan Trophy (League MVP voted by the players): Piotr Czerkawski
Sergei Karpotsev Trophy
(Points leader): Mikhail Lokitonov 

Jay McDonald Trophy
(Goal scoring leader): Mike Izzy 
Jeff Dar Trophy
(Best two way player): Andreas Kvalheim 

Turd Ferguson Trophy
(Most PIMs): Poopity Scoop 

Scott Stevens Trophy
(Best defenseman): Tig Murphy 

Bojo Biscuit Trophy
(Best defensive defenseman): Otis B. Driftwood 
Mike Honcho Trophy
(Goalie who allows the fewest goals in the season): Benjamin Blue 

John McBride Trophy
(Best goalie): Kata Vilde 
Ryan Jesster Trophy
(Best rookie): Prince Dewitt 
Ron Mexico Trophy
(League MVP voted by the committee): Luke Thomason 
Sarmad Khan Trophy
(League MVP voted by the players): Mikhail Lokitonov 

Character Page LW- Power Forward
Retired player:
Toki Wartooth
Drafted 6th round, 35th overall SMJHL by Kelowna
SMJHL S19 President Cup
Drafted 2nd Round, 21st Overall by Toronto North Stars
S35 Champion
Sergei Karpotsev Trophy
(Points leader): Mikhail Lokitonov 

Jay McDonald Trophy
(Goal scoring leader): Mike Izzy 
Jeff Dar Trophy
(Best two way player): Andreas Kvalheim 

Turd Ferguson Trophy
(Most PIMs): Poopity Scoop 

Scott Stevens Trophy
(Best defenseman): Tig Murphy 

Bojo Biscuit Trophy
(Best defensive defenseman): Otis B. Driftwood 
Mike Honcho Trophy
(Goalie who allows the fewest goals in the season): Benjamin Blue 

John McBride Trophy
(Best goalie): Kata Vilde 
Ryan Jesster Trophy
(Best rookie): Prince Dewitt 
Ron Mexico Trophy
(League MVP voted by the committee): Luke Thomason 
Sarmad Khan Trophy
(League MVP voted by the players): Mikhail Lokitonov 

Sergei Karpotsev Trophy
(Points leader): Mikhail Lokitonov
Jay McDonald Trophy
(Goal scoring leader): Piotr Czerkawski
Jeff Dar Trophy
(Best two way player): Mike Izzy
Turd Ferguson Trophy
(Most PIMs): Cameron Carter II
Scott Stevens Trophy
(Best defenseman): Tig Murphy
Bojo Biscuit Trophy
(Best defensive defenseman): Rex Kirkby
Mike Honcho Trophy
(Goalie who allows the fewest goals in the season):
John McBride Trophy
(Best goalie): Cedric Robinson
Ryan Jesster Trophy
(Best rookie): Darnell Johnson
Ron Mexico Trophy
(League MVP voted by the committee): Mikhail Lokitonov
Sarmad Khan Trophy
(League MVP voted by the players): Mikhail Lokitonov
Sergei Karpotsev Trophy (Points leader): Robert Phelps

Jay McDonald Trophy (Goal scoring leader): Piotr Czerkawski
Jeff Dar Trophy (Best two way player): Mike Izzy
Turd Ferguson Trophy (Most PIMs): Tor Tuck

Scott Stevens Trophy (Best defenseman): Tig Murphy

Bojo Biscuit Trophy (Best defensive defenseman): Otis B. Driftwood
Mike Honcho Trophy (Goalie who allows the fewest goals in the season): Aleister Cain
John McBride Trophy (Best goalie): Aleister Cain
Ryan Jesster Trophy (Best rookie): Hugh Jazz

Ron Mexico Trophy (League MVP voted by the committee): Mikhail Loktionov

Sarmad Khan Trophy (League MVP voted by the players): Mikhail Loktionov

Sergei Karpotsev Trophy (Points leader): Mikhail Lokitonov
Jay McDonald Trophy (Goal scoring leader): Mike Izzy
Jeff Dar Trophy (Best two way player): Andreas Kvalheim
Turd Ferguson Trophy (Most PIMs): Poopity Scoop
Scott Stevens Trophy (Best defenseman): Tig Murphy
Bojo Biscuit Trophy (Best defensive defenseman): Otis B. Driftwood
Mike Honcho Trophy (Goalie who allows the fewest goals in the season): Benjamin Blue
John McBride Trophy (Best goalie): Kata Vilde
Ryan Jesster Trophy (Best rookie): Prince Dewitt
Ron Mexico Trophy (League MVP voted by the committee): Luke Thomason
Sarmad Khan Trophy (League MVP voted by the players): Mikhail Lokitonov
Sergei Karpotsev Trophy (Points leader): Robert Phelps

Jay McDonald Trophy (Goal scoring leader): Piotr Czerkawski
Jeff Dar Trophy (Best two way player): Mike Izzy
Turd Ferguson Trophy (Most PIMs): Tor Tuck

Scott Stevens Trophy (Best defenseman): Tig Murphy

Bojo Biscuit Trophy (Best defensive defenseman): Otis B. Driftwood
Mike Honcho Trophy (Goalie who allows the fewest goals in the season): Aleister Cain
John McBride Trophy (Best goalie): Aleister Cain
Ryan Jesster Trophy (Best rookie): Hugh Jazz 

Ron Mexico Trophy (League MVP voted by the committee): Mikhail Loktionov

Sarmad Khan Trophy (League MVP voted by the players): Mikhail Loktionov

Anthony Archer - S49 12th Overall
1x IIHF Silver Medalist (S51)
2x WJC Gold Medalist (S48, S49)
2x Four Star Cup Finalist (S48, S50)


SMJHL: 42G 40A 82P 304HIT // SHL: 17G 17A 34P 326HIT
Sergei Karpotsev Trophy
(Points leader): Mikhail Lokitonov 

Jay McDonald Trophy
(Goal scoring leader): Mike Izzy 
Jeff Dar Trophy
(Best two way player): Andreas Kvalheim 

Turd Ferguson Trophy
(Most PIMs): Poopity Scoop 

Scott Stevens Trophy
(Best defenseman): Tig Murphy 

Bojo Biscuit Trophy
(Best defensive defenseman): Otis B. Driftwood 
Mike Honcho Trophy
(Goalie who allows the fewest goals in the season): Benjamin Blue 

John McBride Trophy
(Best goalie): Kata Vilde 
Ryan Jesster Trophy
(Best rookie): Prince Dewitt 
Ron Mexico Trophy
(League MVP voted by the committee): Luke Thomason 
Sarmad Khan Trophy
(League MVP voted by the players): Mikhail Lokitonov 

Sergei Karpotsev Trophy
(Points leader): Mikhail Lokitonov 

Jay McDonald Trophy
(Goal scoring leader): Mike Izzy 
Jeff Dar Trophy
(Best two way player): Andreas Kvalheim 

Turd Ferguson Trophy
(Most PIMs): Poopity Scoop 

Scott Stevens Trophy
(Best defenseman): Tig Murphy 

Bojo Biscuit Trophy
(Best defensive defenseman): Otis B. Driftwood 
Mike Honcho Trophy
(Goalie who allows the fewest goals in the season): Benjamin Blue 

John McBride Trophy
(Best goalie): Kata Vilde 
Ryan Jesster Trophy
(Best rookie): Prince Dewitt 
Ron Mexico Trophy
(League MVP voted by the committee): Luke Thomason 
Sarmad Khan Trophy
(League MVP voted by the players): Mikhail Lokitonov 

Users browsing this thread:
1 Guest(s)