S49 WJC bronze Medal Game: World vs UCORCAL
Team World Dodges the Bullet
UCORCAL can't even muster a shot against Spector, and even with one of Team World's best defensemen in the box, the home side isn't able to bring us home.
Nearly midway through the second overtime now, and it feels like this game might be a marathon.
GOAL! URAWA WINS IT FOR TEAM WORLD!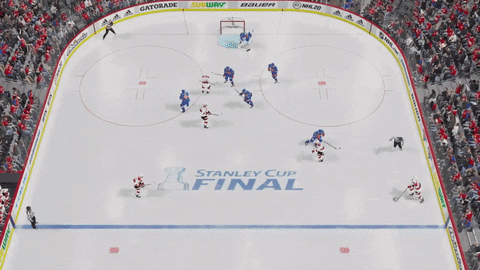 And no sooner than I say it, we have our medal-deciding goal! Hariken Urawa nets his second of the game by curling into the slot and unleashing another wrist shot over the shoulder of Knox Booth!
Team World is pouring off of the bench to celebrate their new bronze medal with Emiko Spector, who had a massive part to play in the win. The crowd is mostly silent, save for a few Team World fans who are chanting and shouting.
As Team World celebrates, you can't help but feel for UCORCAL. They had so many chances to win this game on their (partial) home turf. it has to sting sitting on that bench right now, but they are still collecting themselves at the blue line for the handshake line, which is starting to form.
5. World , Hariken Urawa 2 (Samuel Michaud 1, Suzuki Namokato 1) at 9:25
WOR 3

:2 UCR
Team World are your S49 WJC Bronze Medalists! Stay tuned for the post-game wrap up and game link!
Game Link
It's always nice to see two teams congratulate each other in the hand shake line after a hard-fought elimination game. This one is more special, for two reasons. A lot of these young players are teammates in either the SHL or SMJHL, and all of them are the future stars of the world's best professional hockey league.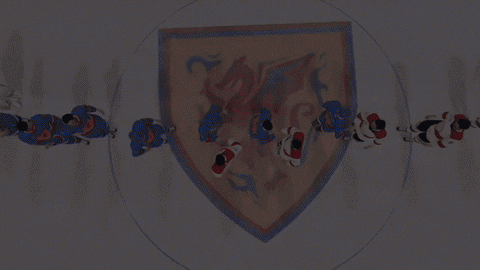 3 Stars

1 - Emiko Spector (WOR) -
Spector was incredible for WOR, especially in the third period when she single-handedly held off that furious rally from UCORCAL that could have prevented the game from getting to OT. She wasn't perfect, but goalies seldom are, and she made the saves she had to make to win this game for her team.
2 - Hariken Urawa (WO
R) -
One of two Hamilton Steelhawks prospects represented in this list, Urawa was everywhere on the scoresheet - including the negative side of it as he ended up in the box for one of UCORCAL's PP goals. However, great goalscorers find ways to make an impact when it counts, and Urawa's two goals were both things of beauty.
3 - Yamamoto Mitsuharu (WOR)
- Mitsuharu was also drafted by the Steelhawks in the S50 draft, and the shifty forward made his presence felt by scoring a key go-ahead goal for WOR in the second period. Proving that no moment is too big for him, Mitsuharu showed poise and confidence as he made a slick move on Booth and beat him on the backhand.
(09-30-2019, 02:18 PM)

uhh Wrote: Thanks for the kind words all.

@FinnRhys it's nothing special. I'm just taking clips from NHL 20 on the PS4 (with custom rosters/teams/uniforms) and then converting them to GIFs to embed in the post. I'm glad you enjoyed it.
love the vids in the pbps. man would this be sweet if the game had more goals
Users browsing this thread:
1 Guest(s)