Mental Health Breakthroughs
So I touched a bit on this not long ago but I think it's important to celebrate big moments in Mental Health Breakthroughs. A lot of people, diagnosed or not, suffer from Anxiety, Depression, PTSD, Bi-Polar, ADD, and a myriad of other issues. They are terrible things that limit the way we see the world, the way we interact with others, and make life quality a living hell. That's why when people make a breakthrough, overcome something that is hurting them, or just have one good day in a span of ten - we should be here to help them feel better. 
So I thought I'd make this thread and speak about my mental issues and allow others to share things that have hurt them and the way they've overcome them. I think it's important to talk about this and
celebrate victories
, so I will break out a little story first. I promise it won't all be doom and gloom.
Early on in life I was what you'd consider an over-achiever. I was your typical nerdy A+ student competing in spelling bees and scholastic league events. I was driven at a young age. I knew I wanted to be a scientist. I knew I wanted to be someone that changed the world. I had no hint of anything except maybe a bit of ADD growing up. At the age of 11, that change drastically. I won't go too deeply into the details as they are kind of gory and really disturbing for me to rehash. But I saw a woman executed point blank, had a gun pointed at me and threatened with death, and had to watch the man who did this turn the gun on himself and kill himself. I didn't think this was a source of my depression, anxiety, and PTSD until I went to a therapist in the last 8 months. I thought everyone had traumatic events like this happen in their life. That it was normal for people to fall into the pain and suffering I went through for the last 20 years. For people to drop out of high school and get their GED at 17. To fall back on being high 100% of the time and hooking up with the first girl that looks your way. Boy, was I wrong. 
What I did realize was that all the negative things that happened to me over those years were triggered by this event. And that I didn't deserve to have these things happen to me. But what I did learn is that you can cope with these things through mindfulness, medicine, and general outlook on life. So while I have struggled mightily for the last 20 years, I have finally found a much happier me. This is the most in-control of my life I have felt ever and it's all thanks to the help of mental help professionals.
I am working towards the Computer Science degree I have always wanted. I have escaped a terribly abusive relationship which made my depression much worse, and I have turned into a work out machine thanks to my HIIT Heavy Bag Training and Weight Set. My work in IT has allowed me to work from home as Help Desk for the foreseeable future, and I am finally starting to see all the beautiful things in the world now. I would be remiss if I didn't admit that Covid-19 has been a huge affect on my mental health negatively, I have gone about dealing about this in the same way as the others and try to calm myself down with mindfulness. 
I know the Wonderdome is about saying something good about other people, but I had to get this out and wanted to allow others to have a place they could share their mental health breakthroughs.
So feel free to share your story

if you feel comfortable
. I am always uplifted by those who have been able to dig themselves out of a dark hole.
I love you all and I am so happy to be back on the SHL. This place is so much more positive and friendly. Excited to be an extremely positive part of the site moving forward and leave all those shitty days behind. 
IH
The Artist Formerly Known as InciteHysteria
Super happy for you hearing about your breakthrough Incite, I knew you were going through some hard times a couple years ago but never imagined it stemmed from something like what you described here. I've grown up in a pretty sheltered environment and can't imagine what it would be like growing up after witnessing something like that.
Seeing that you were back on SHL when I came back with a new player was a very welcome surprise, you've never been anything but a class act and super nice guy since back when you drafted me back on S38. Hopefully our new players have long and successful careers, and find success together with team Russia!
Also that's awesome to hear about the degree, I wish you the best of luck with that man!
Thank you so much, Flappy. You're awesome dude. I am excited to share an IIHF team with you and maybe we'll play on the same team in the SMJHL/SHL again someday!
The Artist Formerly Known as InciteHysteria
I'm glad to hear you're getting better and are comfortable sharing this story. It's been a treat having you on the Whalers and in our LR! Wherever you end up going in the SHL, that team will be getting a good player and person.
Might as well share my experiences a bit since I rarely ever open up. Growing up in middle and high school was rather craptastic - what I didn't know at that age was that I am both neurodivergent and asexual. Great combo for an environment that tends to either create mental health issues or exacerbate the ones people already have. Had some family issues pop up around this time too.
That stuff peaked in 2017, so I'm definitely not out of the woods yet, and there hasn't been one big breakthrough yet, but it's definitely improved. Moving out of province for college was a big help and I eventually decided to pursue a career in high school teaching in my science degree (have like 4 years of schooling left to go lol). Took up singing and acting as a hobby in college (singing ensemble in a student musical was the time of my life) and met a bunch of cool people that way. Finally managed to figure out my sexuality which explained like half my life, and am working on accepting that. It's definitely a long journey and I'm dealing with some quarantine-related mental health issues mostly stemming from having not seen my IRL friends in the flesh since the middle of March, but I have like eight or nine weeks to go until I can see them again so I'm looking forward to that. Life is good.
5 hours ago
(This post was last modified:

5 hours ago

by TheHockeyist.)
I'm actually currently going through moderate depression, and it's been worsening with each cycle. I'll be reaching out again for professional help soon. I had a major episode earlier today, and that was enough for me to recognize that without intervention on my part, I would probably injure myself soon. Just recognizing this is huge for me.
Dont, please. Dont go the dark way.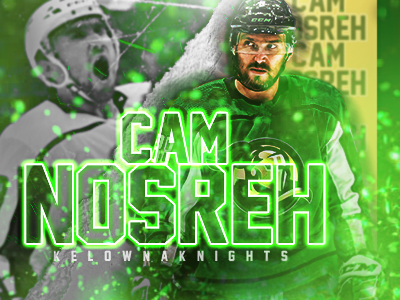 Users browsing this thread:
1 Guest(s)