S56 PT #3 - Subscription Service
RING RING
Zebluon Leaviit [ZL] This is Zeb?
Zeb's Agent [A] Hey Zeb, it's your agent!
ZL: Hey, man, how's it going?
A: Good, good. Hey, I got a company that wants you as a spokesperson!
ZL: Oh shit, that's awesome!  Which company?
A: It's one of those subscription services, that send you stuff every month!
ZL: Dude! You mean like one of those Loot Crates or Men's Clothes of the month type things?
A: Um, not quite, it's-
ZL: Game of the month! It's PS4 game of the month, isn't? I talked to one of their reps last week online, he was telling me during a COD game that he worked for Sony and he would hook me up!
A: Yeah, I doubt that guy worked for Sony.
ZL: Dollar Shave Club? I use their shit, I love the Butter! So slick and slippery and makes it really easy in the shower to- 
A: Stop, just stop.
ZL: Is it Bark Box? DUDE YOU KNOW HOW MUCH I LOVE DOGS DID YOU GET ME BARK BOX????
A: You need to slow the fuck down.
ZL: Sorry sorry sorry, you just got me super excited. What is it for?
A: Jelly of the month club.
ZL: I'm sorry, what?
A: Jelly of the month Club.
ZL: What in the Nine is the Jelly of the month club?
A: They send people jellys.
ZL: Like lubes? I mean, I think I might be okay with that, but that seems a bit odd, I'm not really a player or anything? I mean, don't get me wrong, I do okay with the ladies, but not
that
okay.
A: No, no, no, not that type of jelly. Like, PB & J jelly.
ZL: What?
A: You know, jelly! Every month subscribers get a box with a variety of jellies.  This month is Raspberry, Apricot, and Mint! Their slogan is "It's the gift that keeps on giving the whole year."
ZL: Mint? Who the bloody hell uses mint jelly? Is that for a toothpaste sandwich?
A: Um, I think people use it on lamb?
ZL: Lamb? I might get the PB & J connection, but lamb? I don't think I've ever even eaten lamb?
A: Look, they wanted you!
ZL: I guess I'm flattered, but that's the best you could do for how much I pay you?
A: It's worth 3 TPE?
ZL: Sign me, the FUCK UP. Like now.
Need some hats to throw out onto the ice at your next hockey game? Well, that probably won't happen when you attend a Vancouver Whalers game, but still... the hat store 'Lids' is proud to announce its partnership with the Vancouver Whalers and its player Valtterri Kauppinen! Welcome to Kappy's Kaps, just $10.99 a month. Each week you will receive one (1) hat, and Valtterri Kauppinen's face will be plastered all over it. And there's really only one thing to do with that hat: throw it out on the ice! When Kauppinen, or any other Whaler, really, scores a hattrick, send your Kappy's Kap out onto the ice by throwing it out from your seat. A foolproof plan, really. If it ends up on another viewer's head? That's a great snipe, just like Kauppinen's goals! And then once we collect all the hats from the ice, we can resell them to you later for $100 more than you paid for them! A truly great and ingenious plot, capitalism at its finest.
[Name Redacted] would have a subscription service for masks, hand sanitizer, and other PPE shipped right to your home. People still remember when early this year [Name Redacted] took the world by storm, and name recognition is still very high. What better spokesperson for a PPE subscription service than the man who caused all the fright in the first place?
Products in the case include the aforementioned masks and hand sanitizer, but also Lysol wipes and antibacterial soap. In addition, each month one lucky member will receive a toilet paper hoard so big it will fill your garage. Don't have a garage? Better start looking for a place to store all this TP. Maybe you can sell it on ebay or amazon or something? I'm sure that won't cause any red flags or anything.
Finally, every shipment comes with an autographed Vancouver Whalers Name Redacted rookie card, autographed with the words "Mask up!"
Jesse Seppanen is always looking for some more money. After playing a decent season for the Maine Timber this season, a local axe company reached out for Seppanen to endorse them. Not a bad idea, as both Seppanen and axes are dangerous as heck and beat the wheels off people. Seppanen is known on the ice as a guy who likes to fight, as well as play a hard nosed game. With that being said, axes aren't really known as a personal tool but I'm pretty sure that the Insane Clown Posse really vibes with axes. Or hatchets or something. So they're kind of an accessory. But nevertheless Jesse Seppanen did get this sponsorship and is debating taking it as it can lead into some money in the bank. And getting some money in the bank to afford training, especially at the SHL level isn't a bad thing either.
154.
With Xavier Doom slowly making a name for himself in the hockey world, the endorsement opportunities aren't exactly flying in just yet. His one advantage however, is that he is the top player from his home nation of Iceland. There are enough Icelandic endorsement ideas coming his way, but Xavier chose the obvious one. That's right, you can now get your very own bag of Xavier Doom's Doom Ice. This crystal clear ice comes right from the large ice fields of Iceland, and are harvested humanely. You can get yourself a bag of Doom Ice in 2 pound, 5 pound, or 10 pound bags. It seems too obvious, but ice is indeed Iceland's number 1 export (trust me, don't look it up), and it is known across the industry that they not only produce the clearest, purest ice, but their ice can hold its freezing temperatures much longer than that of other ice. Every great player has to start somewhere in their careers, and by retirement, Doom will look back on his days as the Doom Ice spokesman and laugh. (180)
ISFL PT Claim
Birthplace: Kinsale, County Cork, Ireland
Height: 6'4"
Weight: 205 lbs
____
Player Profile


Update Page
It's going to be Westbroek's deal with Ruth's Chris Steak House. Martijn loves a good steak for basically every meal of the day and especially on game days. There's no better spokesman for a company than your number one customer and steak is definitely something that Martijn can speak to. He doesn't have a personal chef for steak cooking - just the other meals - and he loves to find new ways to cook a steak. You'll get his signature recipes and instructions for how to spice up your steak life on a day to day basis. Every month, you'll get Martijn's preferred cut of steak as well as a video of him seasoning, cooking and eating said steak. With this box, you can cheer for the Syndicate and make sure that you're eating meals just like a Syndicate would. if you're one of five lucky customers, Martijn might even lick your steak before they package it and send it off to you.

    -       

     -     

Who would sponsor Justin Keahi? None other than your friendly neighborhood dildo company. That's right, the newest sponsored athlete of the Bad Dragon dildo company is Justin Keahi? When asked why, he said that , "what isn't funny about chasing your teammates around with a 12 inch dildo shaped like an orc or some shit." He goes on to say he has no shame in his sexual ability, and gladly uses one of the sheath in bed if it helps that special lady friend get to where she needs. "Plus for the boys playing bubble hockey, I can toss them a couple Bad Dragon toys meant for single guys," the Tampa Bay forward added while doing a jerking off motion. The winger seems to just be happy getting paid for endorsing a product, so who are we to judge what the product is. Oh it's supposed to be a subscription, uh every month they'll send you a bottle of cum lube and three condoms.
Commander Shepard never had many opportunities to promote much until NASA approached Shepard at his ship in Winnipeg. NASA asked Shepard to help them promote space travel and the aerospace sector. Of course being a space faring marine Shepard was happy to oblige. Every month for a year with a variety of subscription levels, supporters will get a variety of goodies including; photos of Shepard playing hockey or old photos of his time saving the galaxy in the future. IF one decides to pick the higher subscription charge one gets to listen to Commander Shepard's podcast on hockey and life before called "Cold Brews with the Commander" and finally for the final subscription fee supporters will get access to an all new docudrama series about Shepards time exploring the galaxy and all the cool things he saw and did with interviews from all of his crew members onboard the Normandy. This is all to help propel humanity to the stars.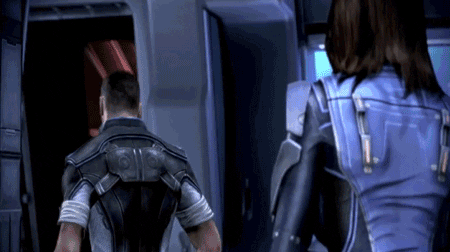 Quote:                            First Goal (3rd Game): Commander Shepard 1 (Nick Brain 1, Noah Gallagher 2) at 8:48
[color=#333333
Parker Smeb has had many sponsorships over the years ranging from stuff like hot dogs to fishing rods to water filters and even recently had his face put on the front of a karaoke studio in Chicago. He's always been willing to lend the Smeb name to a product if it makes him some quick money. For Parker Smebs subscription service, he has worked out an agreement with Riot to finally put his LoL services to use and do something that's been highly requested of him for years by offering tips, tricks, build paths, monthly tier lists, clash specific tier lists for a low price of 10 dollars per month. For the higher tier offer, he'll offer you personal coaching/lewd pictures if you're willing subscribe to the 50 dollar per month model. He'll give you advice on what you're doing wrong, what you can improve, what champions are the best for your specific elo, and how you can improve your gameplay to get you out of Iron.
""

HA HA! THIS GAME WILL NEVER END! I POSSESS THE SOUL OF EVERY GOALIE ON TEAM B!! CREW 4 LIFE!! SIGN WITH EDMONTON FOR THE CUP!!!

" cackled Belial as he placed a Fedora on his head."
SMJHL Commisioner S17-S26
Calgary Dragons GM S14-S23
It's got to be Minamino's Southern Sashimi Service. Part of the name comes from the fact that the kanji used for Minamino is 'South' and almost sounds like a fish thing. Anyways, sashimi has been one of Minamino's favorite dishes and for many folks, having quality, fresh sashimi at a restaurant alone is extremely difficult to get. Now being able to have on demand once a week or twice a month, substantially sized slices of sashimi delivered to your door, having just been prepped right before delivery, makes it a mouth watering delicacy that any high end customer living in this pandemic world, but still wanting to enjoy delectable and succulent fish will appreciate. There will be two options, one being the standard preparation prior to delivery service. The 'Ultra' tier of subscription will have a qualified chef come to the person's place of residence, prepare the sashimi for them in person so that the freshness of the fish and the preparation can be guaranteed to be of the utmost quality.
Users browsing this thread:
1 Guest(s)