S61 SMJHL Championship Week
Task #5
Ty Murphy had the privilege of helping and volunteering for Sister to Sister, an agency in Detroit that aims to assist women who are in domestically violent situations.  They do this through their four step program, the steps include engaging these women by getting them to a safe environment, empowering them by building a strong emotional foundation when they are ready, enhancing these women's lives by helping them integrate back into society, and finally encouraging them and all other women to step forward and help end the cycle of domestic violence.  Ty not only donated money to this organization, but also spent every Saturday of the season working with the individuals who run the program.  The success he saw in these women's lives was enough for him to continue to donate and to plan on donating throughout his entire career to this wonderful organization.  He recently helped in the construction of a new women's shelter, in his most recent endeavor.
Task #7
Unfortunately, due to this part of Detroit's history, I believe any other matchup would have probably yielded the same results.  I was happy we were able to put up the fight we did against Quebec City Citadels, but nonetheless I believe this team was probably always going to exit in the first round this season.  That being said, I was extremely impressed with the rookies on this team.  Hugh Jass, our rookie goaltender, kept us in games all season.  Sixnine and Von Walther led the league in rookie scoring this season, which is something my player never even came close to.  Dirty Boots has been updating like crazy even with this being his first ever player.  I think Detroit has a beautiful future ahead, especially with its current management team.  They are taking the Falcons in the correct direction.  I predict they will win a cup within the next 3 or 4 seasons, and probably many more to come.
Task #10
This Detroit Falcons have such a bright future, they have to wear shades.  They are one of the teams with multiple active rookies on the roster, in all different positions.  They have multiple active rookie defensemen, a goalie, and several forwards as well.  With the upcoming draft and free agency, I believe the falcons will look to protect the goldmine they find themselves sitting on, and look to add a few more defensemen to the roster.  Once we get the goaltending a little help, we will be unstoppable.  The rookie forwards also need to work a little on their team defense, but that all will come in time.  Our goaltending was phenomenal this year.  Our rookie goaltender had not only the most shots against this year, but also the most saves and one of the best save percentages in the league.  All the rookies had wonderful opportunities to get plenty of ice time, so look for them to come back next season very developed.
Task #11:
This offseason will be no different than any of the others.  Ty Murphy will hit his world renowned hockey fitness routine.  Every day is leg day.  Monday: chest and shoulders, Tuesday: legs all day, Wednesday: shoulders and chest, Thursday: legs all day, Friday: Chest all day.  Weekends are for extreme cardio on top of the cardio that is sprinkled in throughout the week, and there is on ice conditioning every day as well.  People like to obsess over strength, but when you're playing the minutes Ty Murphy is playing it is hard to maintain that level of muscle.  Cardio has to be on point for this league, and it has never been more apparent than now.  Last season with the amount of players that had to be taken out of games early due to cramps, it almost seemed record breaking.  This offseason will bring Ty Murphy great fortune and success.  Many of his Falcon teammates will join him, further guaranteeing a Falcon Cup this season.
Task #13
D: Robert Black is the clear answer here for Newfoundland.  He led the team in points by a large margin, and was one of the best players in the league in dominating fashion.  If he is not called up this offseason, I am sure he will be back next year to dominate again.  And honestly, good for him.
Task #16: Milestones
Milestones link
Total: 16 TPE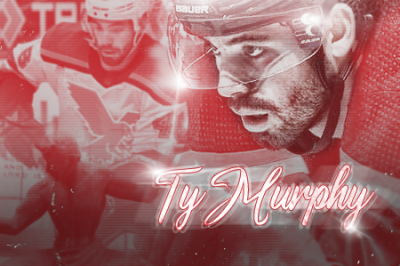 Code:
Task #1 - 3 TPE
If you weren't playing for your current team, which team would you most like to be playing for in the playoffs.  Explain why you chose that team and how you think you'd slot into their roster.  Would your player make a big impact on the team?  Would you improve their chances of winning a cup?
Requirements:  150+ words.
In reality, I most likely would have played for the Vancouver Whalers. I have close ties to the team from prior careers, and it's always been my first home. As a rookie, I don't think I'd make a huge impact on the team, especially since they're so good already. They've got a ton of depth, but I think if anything, I would have added to that depth. I would honestly be a fourth liner on that team, but I think it would bolster their all around. As I'm writing this late, I'd obviously not increase their chances to win as they already have. I'm just hoping that if I was someone on their team, I wouldn't make them worse. I know I was a defensive liability at times on the Grizzlies, but I've been getting a lot better. Unfortunately, I don't really know anyone on the team very well, but it would have only made it better.
Code:
Task #3 - 2 TPE
Your team is giving back to their supporters by holding a fan appreciation day for one of their games, where the team will hand out a special commemorative item to show thanks for their continued support of the franchise. You have been tasked to design the product to be given out to the attendees (can be a rally towel, foam finger, bobble head, etc.)
Requirements:
- WRITTEN: Write a 100 word blurb about the item, including details on during which game was / will be given out.
Today, we're giving away our first ever promotion of Bear Claws! Wear em on your hands and clap along with the team. The best part is that your hands fit in them through the knuckles, so you can still slam overpriced beers at the game! These will be given out to all of our fans during our season's home opener. Show your team spirit during the first intermission by raising those bear claws high! Remember, only use the claws for good, or to maim someone of the opposing team. No friendly fire! Anyone wearing an opposing team's jersey will be exempt from the promotion. Too bad, so sad.
Code:
Task #9 - 2 TPE
Which series of these playoffs up until the finals has been the best / most thrilling and why? Write a short recap of which series you personally enjoyed the best and talk about the key points of the series, along with what ultimately led to the final result of it.
Requirements: 100+ words.
To be honest, the Quebec City and Newfoundland series was the one that I was most interested in. It's awesome to see a series that could go either way. Every other game went to the opposing team, until the last two. When the series is tied 2-2, it's anyone's game. The Berzerkers came out ahead in this one, but both games were 1 goal games. No one likes blowouts unless you're on the winning team, so the 9-2 win did nothing for me. You would think that Quebec City would have the momentum, but with the Berzerkers winning three in a row, proving me wrong as usual. The big change was during the 2-1 victory in game 6. It really solidified the shift.
Code:
Task #10 - 3 TPE
So your team just got eliminated these playoffs, and have to look forward to next season where hopefully things go differently. What does your team have to be excited about for next season, where they'll have another go at the coveted 4-star cup?
Requirements: 150+ words.
Man. Thinking about next season gives me goosebumps. As an expansion team, with a bunch of rookies, and rookie goalie, we finished ninth out of fourteen teams. While there are a lot of broken teams, we're just getting started. We're not in a rebuild, we're already middle of the pack. I'd be lying if I said that this team hasn't been working their asses off in training. No one on the team is slacking when it comes to getting better. I'm hopeful that we get to round 3 of the playoffs. We got through St. Louis, and unfortunately lost to Vancouver in the second round. But seeing as Vancouver only lost two games in the entire playoffs, and one of them was to us, I'll take that and hang my hat on it. Geek keeps tweaking how we practice, and our strategies on ice, and everything is clicking. There's no chance we're regressing. We're only going up from here. Deal with it.
Code:
Task #12 - 3 TPE
Write a pre-draft scout report on your player from the perspective of a journalist covering the prospects of the S61 draft class. What do possible SHL suitors have to be excited (or perhaps wary?) about when it comes to potentially drafting your player?
Requirements: 150+ words.
My player is already more fun than I initially thought he'd be. SHL GMs should be excited that I'm hungry this time around and that I've gotten better each and every game. I started the season very slowly but kept working at it and it eventually started working. I finished the season with 14 goals and 22 assists for a total of 36 points. That's .55 points per game, and I'm okay with that as a rookie. To think about it in the SHL-verse, Jack Durden went 9-20-29 in his first season, for a .58 points per game average. I'm alright knowing that I'm on pace to get up there. People passed me up in the SMJHL draft, and I expect them to regret it. My words to the SHL GMs is, don't let it happen again. Durden was drafted 22nd in the SHL and went on to be a Hall of Famer and a team-record holder for goals, assists, and points. I went 24th in the SMJHL draft, and expect to go higher than that. Don't curse yourselves.
Code:
Task #14 - Latecomer Special - 2-3 TPE
So I see you waited until the end of the finals to complete your tasks! Well congrats to [TEAM] on winning the Four-Star! Reflecting back on the series, what were the keys to [TEAM] taking the finals? Name 3 key points that resulted in the series playing out the way it did.
Requirements:
WRITTEN: 100+ words for 2 TPE, 150+ for 3 TPE.
Man, it feels like the Whalers did everything right to get to be cup champs. It's rare to see a team dominate so efficiently in the regular season AND the playoffs. Usually the playoffs bring about competition, but it didn't really come to a head for Vancouver. The first key to success was their depth. They had every single player on the roster register a point. Everyone BUT Sven Svechnikov scored a goal, and every single player had an assist. The second key was discipline. Everyone but Strawberry Sailfish and Landon Fischermann did amazingly well at not taking penalties. The highest anyone else had was 7, but most were at two or less. That's incredible through 14 games. And lastly, their third key was their goaltender Olaf Karsikko. Olaf made almost 400 saves during those 14 games, and had a GAA of 2.47(for best in the playoffs), and had a save percentage of .918. All three of these came together to form a perfect storm for the Whalers to win another cup.
Update Page
| 
|
Player Page
Jack Durden:
All-Time Renegades Points Leader  
Point 605
All-Time Renegades Goals Leader
Goal 240
All-Time Renegades Assists Leader
Assist 459
*Vancouver Whalers Hall of Fame*
Season 24 - *4 Star Cup Champions - Vancouver Whalers*
Season 36 - *Challenge Cup Champions - Texas Renegades*
Season 36 - *Anton Razov Trophy Winner - Playoff MVP - Texas Renegades*
Season 41 - *IIHF Gold Medalist - Team United Kingdom*
Season 41 - *Triple Gold Member*
**Hall of Fame Member**
10-16-2021, 02:43 AM
(This post was last modified: 10-16-2021, 02:43 AM by brickwall35.)
Task #3 - 2 TPE
Your team is giving back to their supporters by holding a fan appreciation day for one of their games, where the team will hand out a special commemorative item to show thanks for their continued support of the franchise. You have been tasked to design the product to be given out to the attendees (can be a rally towel, foam finger, bobble head, etc.)
Requirements:
- WRITTEN: Write a 100 word blurb about the item, including details on during which game was / will be given out.
The item will be a miniature talking fish, like those ones you'd see mounted on a wall. It will have Bluetooth capabilities (or something similar, I'm not a tech person) that allow it to be connected to the internet so that every time the Grizzlies score, it says "you'd be hide me, there's a Grizzly on the loose! *roar*". The marketing team is still brainstorming some additional lines for the fish to say, but that's the gist of it. We will be giving it out at our first home game next season, as we expect a loud and proud crowd to show up to cheer on Montana's favorite team!
Task #4 - 2 TPE
Write a magazine style article or make a magazine cover featuring a player comparison from any series matchup. You can compare player stats, etc. or get creative and compare their pregame superstitions or whatever.
Requirements:
- WRITTEN: 100+ words.
In today's article, we will be comparing the goalies in the #1 vs #8 seed game in the World Junior Championship, Team Sweden versus Team British Isles. Staring in goal for Team Sweden is Jonas Johansson. Through six games played, Johansson has a fantastic 5-1 record with a staggering 1.32 GAA and a .930 S%. A performance in line with those numbers will make it extremely tough for the British Isles to clinch a medal opportunity. On the other side of the Channel, Brick Wall has a less impressive record of 1-4 through 5 games played, with a forgettable 3.02 GAA and a 0.900 S%, in line with his rookie season for Great Falls. But Brick has shown he can steal a game, which the British Isles will certainly need.
Task #9 - 2 TPE
Which series of these playoffs up until the finals has been the best / most thrilling and why? Write a short recap of which series you personally enjoyed the best and talk about the key points of the series, along with what ultimately led to the final result of it.
By far the most interesting series of the playoffs was in round 1, with St. Louis facing off against Great Falls. These two teams were the closest in ranking, with the other match-ups having a huge discrepancy in points. The Grizzlies were on the brink of elimination early in the series, facing a 3-1 deficit. Thanks to some careful planning, key attention to detail, and smart tactical strategy, GFG's GM geek led the Grizzlies on a charge to win games 5 and 6 to force a decisive game 7. The Grizzlies kept the momentum rolling, winning their 3rd straight game and their first post-season series win in team history.
Task #13 - 1-4 TPE
Answer up to 4 of these prompts, each one being worth 1 TPE for 50+ words each.
A. Which player from either team has the best name in this series (just the name itself, nothing to do with the player themselves).
B. The Newfoundland Berserkers have lost the opening two games of this series. How can they turn it around?
C. You're in another timeline where Quebec and Colorado are the two cup finalists. What went right for them in this timeline's playoffs compared to ours where they lost in the semi finals?
D. We've been talking about the playoffs, but it's performance throughout the season that helped get our finalists into the playoffs. Who was the key player to success for either team (or both) during the regular season and why?
a. I've gotta give my vote to VAN's Strawberry Sailfish. This player has 2 nouns for a name. Last name Sailfish. Pretty odd, but maybe he comes from a long line of fishing people, and maybe they specialized in catching Sailfish. Whatever, I've heard weirder last names. First name Strawberry. Alright, what's the deal, hippy parents? A bad translation? Did the mom ask for a strawberry after the birth and the nurse assumed she meant the baby? We may never know.
b. Honestly? They can't. Yes, I already know the outcome of the finals, but I didn't see them turning things around. The Grizzlies found a spark of magic and were able to snag a game off VAN, and then COL followed suit. But that's all, one game. NL would have been lucky to take one game, but there was no coming back from that 0-2 deficit.
c. Quebec simply got the lucky bounces instead of Newfoundland. All the games in that series were close, and a couple of bounces here and there could have easily resulted in Quebec in the finals. As far as COL, the only thing I can really think that would have landed them in the finals would a wealth of luck. Vancouver was simply too strong. COL would have needed multiple stolen games from their goaltender to have a chance.
d. I think Robert Black had to have been the key player for NL. He led the league in assists and was only 2 points behind the MVP front runner Greyson Cooper. Having such a strong player offensively can really help a team, as it lets you know that you're never out of a game. Unfortunately for NL, Vancouver had multiple players like this, and it's why they were such an unstoppable force.
Task #14 - Latecomer Special - 2-3 TPE
So I see you waited until the end of the finals to complete your tasks! Well congrats to [TEAM] on winning the Four-Star! Reflecting back on the series, what were the keys to [TEAM] taking the finals? Name 3 key points that resulted in the series playing out the way it did.
Requirements:
WRITTEN: 150+ for 3 TPE
Key 1: offense. Lev Lebedev was 3rd in goals, 5th in assists, and 3rd overall in points. Also ranking high in those categories were Robot Sunfish, Makrus "the Tater" Jager, and Alexis Saint-Michael. This team was an offensive juggernaut.
Key 2: defense. Sven Svechnikov and Landon Fischermann were ranked 1 and 2 in plus/minus in the league, with Zak Wilson not far behind at 5th. Vancouver was just as ferocious on defense as offense, absolutely locking down opponents' attacks. It also helped that they had the lead league in goals by a dman in NeverBrokeAgain YoungBoy, as well as having Landon Fischermann also being near the top in assists and points for defensemen. This D core did it all.
Key 3: goaltending. Olof Karsikko lead the league in wins, ranked 3rd in GAA with a 2.23, ranked 5th in GSAA at 33.51, and tied for 4th in the league with a 0.913 S%. Oh, and let's not forgot that he topped the league with a whopping 8 shutouts this season. Having a great offense and defense are great, but you still need a solid backstop to win a championship, and the Whalers definitely had that in Karsikko.
Task #16 - Milestones - Up to 3 TPE
Like with the SHL, you will have the opportunity to cover up to 3/16 TPE with milestones relating to your player's performance/accolades during the season. Link your post in the Milestones thread and post your comment in your CW reply to claim.
Milestone Post +3 TPE
PBE Affiliate +3 TPE
Task 1 - 3 TPE
If I was not playing for the Colorado Raptors, the team that I would want to be playing for is the either the Vancouver Whalers or the Newfoundland Berserkers. The reason being is that both the Vancouver Whalers and the Newfoundland Berserkers are both in the championship game and that is always the ultimate goal of any season is to make it into the championship game which is what the Vancouver Whalers and the Newfoundland Berserkers have done. There is not exactly one team that I would prefer to join over the other, though at the end of the day, I would say I would have rather played on the winning team, but I do not have a preference between the two. This may make me sound like a bandwagon or a ring chaser, but the fact of the matter is that I am happy playing for the Raptors and would not have swapped teams if I was given the chance.   
161 words
Task 3 - 2 TPE
The Colorado Raptors have tasked me with the task of coming up with the promotional give away for an upcoming game. Rally towels, bobble heads, and foam fingers are cool, but for the raptors there is really only one option for the best promotional give away for us to give away before a game. That object is the dinosaur suits that people wear and do random things with in videos to be funny. This is both an awesome give away and something to strike fear into our opponents. Much like a white out is supposed to be a little unsettling for opposing teams, only the entire stands will be filled with dinosaurs.   
112 TPE
Task 4 - 3 TPE
So I want to use this task to highlight a real life charity that is very important to me. This organization is a Dallas based organization called Trusted World. They work with other nonprofits, school counselors, and police officers. They provide these case managers with resources like clothing, food, and personal care items at no cost to the case managers. This means that a school counselor, for example, who sees the same kid wearing the same clothes everyday has a place to get new clothes for this child at no cost, rather than spending their already limited money on a new outfit for this child. The resources that are given are also high quality. Much of the clothing given still has a price tag attached. The food is sustainable meals that last a week and they worked with a nutritionist to create the "menu" for what goes into these boxes. This organization is doing amazing things and I would like to think my player would be supporting an organization like this.   
171 TPE
Task 13 - 4 TPE
A. Which player from either team has the best name in this series (just the name itself, nothing to do with the player themselves).
-To pick the best name out of all of the names on the championship roster, I can not just pick one name. This is not because I think multiple names are that good, but because a combination of two names I find very funny. Both Vancouver goalies have similar names. Olof and Olov.   
53 TPE
B. The Newfoundland Berserkers have lost the opening two games of this series. How can they turn it around?
-Well the simple answer is win games, the still kind of simple answer is to score more and to give up less goals. The more complicated answer is that Vancouver has relied on Lebedev and Sunfish the most for their scoring. Shut down those two players and the Newfoundland scorers should be able to go toe to toe with the Vancouver scorers.   
62 words
C. You're in another timeline where Quebec and Colorado are the two cup finalists. What went right for them in this timeline's playoffs compared to ours where they lost in the semi finals?
-Well in short what went right is that we played better. Specifically, I would have liked to see my own player, Vin Bangsa-Wamy play better. But from a team perspective, we held them to 3 goals in 3 of the 5 games but we only scored more than 2 twice. One of those games we gave up more than 3 goals. We needed to see more offense.   
67 words
D. We've been talking about the playoffs, but it's performance throughout the season that helped get our finalists into the playoffs. Who was the key player to success for either team (or both) during the regular season and why?
-Lebedev was the key this season for Vancouver. He lead his team with 34 goals this season, but even if teams were able to shut down his shot, he was second on his team in assists with 41. He was going to beat you one way or another. If you went left, he would go right, but if you went right, he was able to go left just as well.   
70 words
Task 14 - 2 TPE
The keys to the series win for Vancouver looked to be their defense. The first three games of the series all came down to 1 point with one of the games even going into overtime. In order to pull out a 1 point victory in 3 straight matches, your defense has to be absolutely clutch. There will always be a couple shot opportunities both teams can look back at an say they should have scored, or if only this happened. But only one team will look back with disappointment at those moments, the other will just look forward with relief. So I credit Vancouver's victory to a clutch defense.   
109 words
PBE Affiliate - 3 TPE
Task 1 - 3 TPE
If I had the chance to have played for any playoff team this season, it would have probably been the Anaheim Outlaws. Forget that they "borrowed" my ISFL teams logo - I was really impressed with their scouting before the J draft and am still lurking in their locker room. I like the team.
Further to that, Viktor Krunk has spent all season as a fourth liner for the Timber. This was definitely the right decision for team success, and I have no problem with it, but there's no question that he would have seen more playing time if he was on Anaheim, who had a much smaller roster and more opportunity for playing time for rookie players.
Krunk would probably get onto the second or third line there, but I doubt it gives Anaheim much more chance for success in the playoffs. I'd say he's still "adjusting to the speed of the game" if I was being polite, but really I think he still just kinda sucks.
(167)
Task 12 - 3 TPE
Viktor Krunk projects pretty well at the next level.
He is a solid all-round skater who has no real weaknesses at either end of the floor and is unafraid to get physical. He has shown an improvement in his play in his time in the SMJHL and he showed a significant improvement in his shooting and general offensive abilities as the season wore on. If this ability to improve continues (and there is absolutely no reason why it should not) he could progress to being a top tier player in the SHL.
The question marks about Krunk come from his off-the-ice behaviour. He has shown no willingness to learn English or assimilate into the culture at Maine. He is still mystified by simple things like ordering food, and will skip team meals in order to consume cold cans of Russian beef stew that he has imported specially. He takes his uniform home and washes it in the sink. Though a great teammate on the ice, Krunk is a bizarre character to have in a locker room.
(176)
Task 8 - 3 TPE
Viktor Krunk is quite happy with his performance so far this season. He knew that wouldn't be seeing too much ice time when his coach finally managed to explain that he would be on the fourth line. HIs plus-minus of 0 for the season means he wasn't great, but he didn't suck either, and he feels like not being terrible is a good start to being great.
His shooting percentage of 6.9%, though gloriously memey, is something that he is definitely looking to improve, as the SMJHL goalies he has faced are better than what he has been used to facing in Russia. he has been putting work in over the offseason on this.
Krunk managed 14 assists, which isn't too bad as a fourth liner who didn't see a whole lot of playing time, but he knows he needs to work on his ice awareness to improve. He is committed to doing so. If he starts to see more opportunity as his J career goes on, he should start to produce better numbers.
(174)
Task 14 - 2 TPE
The Vancouver Whalers' success in the playoffs can be attributed to their ruthless efficiency. They had ten players with a Corsi For % of above 55% in the playoffs, which is a sure fire sign of a team that caught fire at exactly the right time. Six of their players had shooting percentages above 15% - with Darwin Koff managing an incredible 27.3% despite being limited to fewer than 11 minutes on the ice per game. Combine that with a goalie in Olof Karsikko who notched a .918 save percentage - an even better mark than he managed in the regular season - and it is easy to see how Vancouver swept their opposition aside so easily.
(117)
Milestones - 2 TPE
16/16
10-16-2021, 01:02 PM
(This post was last modified: 10-16-2021, 02:54 PM by unconfident69.)
Code:
Task #3 - 2 TPE
Your team is giving back to their supporters by holding a fan appreciation day for one of their games, where the team will hand out a special commemorative item to show thanks for their continued support of the franchise. You have been tasked to design the product to be given out to the attendees (can be a rally towel, foam finger, bobble head, etc.)
The Outlaws are celebrating the support that their loyal fans have given them all season. As a token of appreciation, the Outlaws will be giving away working revolvers to all the fans who show up the game! It is honestly a little questionable how legal this is, and if they should be doing this at all, but they are the Outlaws after all and this is America, so it is probably fine. The revolvers are all signed by different members of the team so fans are free to trade their revolvers if they would like one with a different signature on it. No ammo included of course.
Code:
Task #5 - 3 TPE
Professional hockey players are among the luckiest members of a community, but not everyone is given the same opportunities. As such, many players are expected to give back to the community by volunteering their time and energy off the ice with various charitable organizations. Either write about a charity or event that your player helped out with, or create a flyer or invitation for your event, including team logo, a photo of your player render, and the charity/charities being supported by the event.
It is no secret that Connor O'Byrne was once in a position nowhere near as fortunate as he currently is now. While he has been blessed with earning potential and wealth he could have never dreamed of before, he does not forget where he came from, as he often had to use old hockey equipment that was very worn out when he was younger. O'Byrne spends a lot of time and plenty of money working with charities that help children in less fortunate situations get access to hockey equipment as that is what he believes to be something that is very important, since hockey helped him in life when he most needed it. He also works with charities that help less fortunate children in general because he doesn't believe that just children who play hockey deserve help. And of course he works to help children with cancer because he lost his sister to cancer and it hurt him dearly, so he hates to see others suffer like he did from a lack of treatment.
Code:
Task #8 - 3 TPE
You just played out your very first season in the SMJHL to start a new chapter in your career. Overall, how would you say you performed in your rookie season? Did you meet expectations you set for yourself individually? What do you need to improve on for next season?
I think Connor O'Byrne had a very good rookie season, especially not a not so great Anaheim team. He made the all-star game which is already really impressive for a rookie, he lead all forwards in shots blocked, and 5th total. I am extremely happy with how this season turned out. I didnt really expect anything as ive done this whole racket in other leagues and I've literally seen like 3 people be good as rookies, so to actually perform this well is a very welcome surprise to me. I think in terms of improvements, I might want to improve on the offensive side of the rink. While I was second on the Outlaws in points, I think I can do better then that. I dont think theres much more defensive improvement that needs to happen so i will want to be more impactful on offense and hopefully be a top center next season, I would love to see that.
Code:
Task #9 - 2 TPE
Which series of these playoffs up until the finals has been the best / most thrilling and why? Write a short recap of which series you personally enjoyed the best and talk about the key points of the series, along with what ultimately led to the final result of it.
Requirements: 100+ words.
I think the most exciting series was played between the St. Louis Scarecrows and Great Falls Grizzlies. The series went 7 games and 3 of the games were extremely close games that were decided by just a single goal. It is very impressive for an expansion team to come into the playoffs and not only take an established franchise to 7 games, but beat them in that series and advance to the next round. Not only did they win, but the Grizzlies also came back from down 3-1 against the scarecrows, which makes their 5-0 win in game 7 just that much more sweet for them.
PHP Code:
Task
#16 - Milestones - 3 TPE

Like with the SHL
,
you will have the opportunity to cover up to 3
/
16 TPE with milestones relating to your player
's performance/accolades during the season. Link your post in the Milestones thread and post your comment in your CW reply to claim.

https://simulationhockey.com/showthread....pid3118732
PBE Affiliate + 3 TPE
16 tpe
1.
If I wasn't playing for Newfoundland right now, I'd be 100% playing for Quebec City. When I was looking as an unrestricted undrafted agent, it came down to Newfoundland and Quebec City, and Newfoundland wasn't on my radar when I started the process. I'd likely slot into the same place I did for Newfoundland- on the 3rd pair of defenders. Just like right now, I'd make little offensive impact myself; Merlin is not a particularly offensively gifted guy, but he can sure defend like a champion and focuses all his time and effort there. Doing this will free up everyone else he plays with on Quebec to play just a little bit free-er and looser down the other end. I can't imagine Greyson Cooper, for example, needing more space to do their thing; but several others on Quebec would love that assistance, and I think that could have made a difference against Newfoundland, who got that assistance from me instead. Clearly, I'm very important.
3.
Merlin Metzler is the nephew of Alexis, not the son, so they don't necessarily see that much of each other. But the old man came by for game 3 against Vancouver, in Newfoundland, and shook no shortage of hands. You can hand out all the bobble heads, snow globes and tea towels you like, but not many people are going to be able to get their hands on a joint, doubly signed photo of both Merlin and Alexis Metzler, and they handed out a couple hundred of these before the game started. Alexis even wore a Newfoundland jersey, in support of Merlin.
5.
It's a sad fact that African Americans are a heavily discriminated against minority, even in Canada. The Newfoundland Bezerkers are one of the leading community groups in Saint Johns to assist minorities with finding their place in society, including employment assistance and legal aid. When not playing hockey, Merlin Metzler moonlights in the former category- he liases with local businesses of all kinds, along with other community and government leaders to find work placements for disadvantaged African American teenagers. He also assists those teenagers themselves- Merlin is astonishingly good with resumes and cover letters, and can bring out the best of anyone looking for work. He often finds that no extra motivation is required- everyone wants to get their piece of Canadian society so they can find investment in their local community, and nothing gives investment in your local community better than work. Merlin is very proud of the work he does with the Bezerker Employment Services organization and will be sorry to have to let it go if he ever reaches SHL level.
8.
Merlin Metzler has been thrilled to get the opportunity to play for Newfoundland. I'd have to say that overall, the season has been a smashing success. Merlin had 11 points total, which is a modest number for even a 3rd line defenseman, but that wasn't his big goal, even over 66 games. Of much more interest to him is his defensive work- Merlin had no less than 73 shot blocks in his first season as a rookie, which is a fantastic number on a team so good at controlling possession as Newfoundland. He also had 95 hits, and a plus minus of 11, which is as high as his points total- almost nobody else on Newfoundland achieved that, and most of the other rookies had a negative plus minus. Alexis hopes to elevate his defensive game to the next level next season, and start to put a bit more up on the scoreboard as well.
11.
Alexis Metzler didn't immediately leave Newfoundland after the end of the playoffs- he had a fantastic opportunity to go on a week long fishing trip on the northern end of the island with friends he made outside of the team. But once that was over, he elected to head back to North Dakota to be with his extended family for most of the rest of the summer. The full family decided to take an overseas holiday to Europe, staying first in Germany, and then the United Kingdom. On that trip, Merlin spent an extensive period of time in London- where among all the regular tourist sites, he also got to see Chelsea play at home (he's not a fan, he just got free tickets). Before returning to North Dakota for the rest of the break, he also flew back to Newfoundland on the way home with his uncle Alexis- apparently, it's time to expand Metzwaffle into Canada, and he wanted to see if there was anywhere in Saint Johns he could set one up.
13.
A.
By far, the player with the best name in this series is Ragnar Ragnarsson. Firstly, his first name was named for Ragnar, a famous viking from the 11th century. Secondly, his second name was name for Ragnar's son, another famous viking from the 11th century. This combination of famous vikings means that without a doubt, Ragnar Ragnarsson should have been a Bezerker.
Task 5 - 3 TPE [167 Words]
Lewis Hamilton is blessed  has really enjoyed his adventure into the world of Ice Hockey, a sport that hasn't been very popular in his hometown of the United Kingdom. As a result of Lewis's new found popularity, he has garnered himself and the sport a great deal of popularity. As a result, Lewis has been running training camps for underprivileged youth all over the United Kingdom from London to Glasgow.
Even with his limited skill on the ice, Lewis showed up everyone at the camps and was able to teach the kids the rules and the basic skills for ice hockey. Lewis also donated match worn gear and equipment to the kids so they can continue practicing and eventually join the big league themselves. Lewis similarly ran boxing camps as his tenderness to get into fights on the ice showed he has a fighting instinct. These camps helped get kids off the street and as a result improve the livelihood for the kids in his home country
Task 16 - 3 TPE [Milestones]
https://simulationhockey.com/showthread....pid3119618
Task 2 - 3 TPE
Task #8 - 3 TPE [172 Words]
Lewis HamiltonIsBlessed had a really slow start to his career and his rookie season as he battled for time on the ice as he was manning the 4th line for the Great Fall Grizzlies. This was the result of Lewis HamiltonIsBlessed not having a complete understanding of the rules and skills required to be a competitive player in the sport of ice hockey. This was the result of Lewis being a field hockey player prior to entering minors league draft. The overall performance wasn't good for Lewis as hed a negative point differential during his time on the ice and only scored a handful of goals and assists throughout the season. Due to his lack of success in registering points, Lewis turned to starting fights and getting physical as he registered a substantial number of hits and was involved in 7 fights, winning 3 of them. Lewis might not have been as successful on offence or defence so he tried to be the enforcer for the Great Falls Grizzlies, doing so adequately.
PT #1 (3 TPE - 177 Words)
If I were not to play for the Anaheim Outlaws, I would really like to play for the Colorado Raptors for the unique style of branding and team design. Unfortunately If I joined the Colorado Raports I would become their 4th string Centre, and would probably end up being more of an hinderance rather than a help whilst playing for them. So on second thoughts maybe Colorado isn't the team for me! So back to the drawing board on that front. My second team of choice after, my disastrous decision to try and play for Colorado would be the Anchorage Armada. Again this choice is down to the cool branding look. A far better fit with Stephan Gill sliding into the 2nd string Center position. Would I improve there chance, possibly maybe a tad but nothing significant and by no means is that a guarantee. Maybe ask this Q at the end of next season, with a bit more experience and development under my belt and this whole decision become a far more interesting and exciting topic.  
PT #5 (3 TPE - 195 Words)
A charity that has always been very close to my heart is McMillan Cancer Support. Personally I've lost two close family member to this cruel disease it's always been close and prevent for me. Not only have I lost loved one but also every single person will have lost or known someone who has. The disease must be able to be cured to save people experiencing what I've felt. So this season the Anaheim Outlaws decided to run several charity events in support of this. The first charity event they ran was as traditional UK style coffee morning, this involved member of the community baking their own cakes inspired by UK style, so for example Victoria Sponge / Carrot Cake etc. Then the community would meet up at the training ground to sample each other cake and talk with member who may or may not have lost family members to this disease. A second event was an auction event, here the team auctioned off many unique and varied items and products, some of these were 1 on 1 training session with the players, season tickets, used sticks with all the proceeds going to the charity.  
Season Milestones - (2 TPE)
Penalty Minute – 6
Hits – 60
Link -> 
Here
PT #11 - (3 TPE 187 Words)
So the off-season has started after a very long and hard campaign where the outlaws were able to reach the playoff even if by default. The hard work done by the whole team paid off. Now the the skates have been hung up for the final time this season, Stephan Gill can have a little time to himself. As an avid skier he's decided to have a a few week on the slopes up at Banff ski resort. Hopefully this time will allow him to maintain a tad amount of fitness however enjoying the time off. After an amount of skiing Stephan will head back to his country of the United Kingdom to spend some time with his family. He's always been a keen cyclist as well and thus will hopefully find time to head to the Alps or Dolomite's for a week or so of cross training. Knowing that the next SHL season will require top level of fitness a few weeks of training back on the ice is required mixed in with some S&C to really get into top shape for the start of S63.    
PT #12- (3 TPE - 170 Words)
Stephan Gill has been more than can have been hoped for when taken by the Anaheim Outlaws with the 41st pick in the 3rd round of the S61 SMJHL draft. He has become a one of the steal of the draft. Progressing at a constant rate over the season, earning 154 TPE of the season. His performance on the rink hasn't  been the best that may partly be due to the team he was elected by. The Outlaws are in full rebuild mode at the moment. The next season who knows how he'll play when the outlaws will mostly likely be a force and a serious contender for a strong playoff run. His play has been ok amassing a decent number of assists (16) and goals (7) I'm sure these number will increased over the next seasons. His draft stock is also increased by his selection to the British Isle team in the WJC in his rookie season, though he has a backup / rotation role on a strong squad.  
Affiliate - (3 TPE)
ISFL Affiliate
Total TPE
3 + 3 + 2 + 3 + 3 + 3 = 16 TPE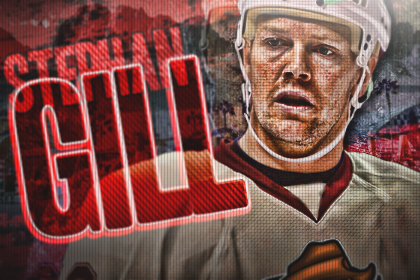 PBE Affiliate +3 TPE
 Honda in the PBE.
Task #3 - 2 TPE
The product given to Colorado's fans is a small book. On the cover is the Raptors logo with the title: Locker Room Stories. The back cover of the book is the season 61 team photo. Each chapter of the book is written by a player, a coach, or a co-general manager. Shoyo Hinata's chapter is about his life in Japan and his desire to score goals. Ruggsy story is about the last draft. He gives insider insight into how everything happened. Angus McFife article was about scotch. He did a top 10 of his favorites brand. Max Manning did an elaborate power ranking of the SHL. This commemorative item is special because everyone in the organization puts their heart into it.
Task #4 - 2 TPE
Shoyo Hinata and Ignaz Pleyel are two top rookies of the S62 draft class. The Kelowna-Colorado match-up had them meeting in the playoff.
 During the regular season, Pleyel got 14 goals and 18 assists while played 15:35 min on average. Shoyo got 16 goals and 13 assists while playing 10:06min on average. The players were pretty evenly matched during the regular season. Ignaz had a slightly better defensive game. But the playoff was a whole different story. In 8 games played Pleyel got one assist with 17:12 minutes of average TOI.  In 9 games Shoyo Hinata got 3goals and 3 assists with a ATOI of 10:14min and his defensive number was better than Pleyel.
It will be interesting to follow those players' careers.
Task #11 - 3 TPE
Shoyo Hinata is spending his time in multiple different ways during the off-season. 
First, he wants to be the best player possible so he is spending a lot of time training. He wants his shot to get better so he is practicing getting top corner from the blue line with a heavy puck. He wants to get faster. So he is doing a lot of stop-and-go with heavy equipment on. At the end of the off-season, he will remove the heavy equipment and be a lot faster. He learned this technique in dragon ball.
Second, it's Shoyo's draft year, so he spends a lot of time talking to the scouts and gm of different teams. So far he thinks that he did a good job and he can't wait for the draft.
Third, Shoyo wants to get a hockey management position one day. So he takes evening classes at the local community college. He is learning English, contract negotiations, and hockey tactics. One day he will be a GM in the SHL.
Task #12 - 3 TPE
Shoyo Hinata draft report 
Earning: With 315 TPE Shoyo is eight in the S61 draft class. He has completed 100% of the PT since he started in the SHL.  He plans to continue to max earn for the full duration of his career.

Money: With 30,275,000$ in the bank, Shoyo Hinata can afford two SHL seasons without working a day. He plans to get more money with graphics, media and he is actively looking for a job.

Activity: With 5 days 7 hours and 11 minutes of activity since the 17th of august, Shoyo Hinata is pretty active on the SHL website. He has 644 messages in his team locker room and he plans to keep this activity level in his SHL team.

Interest: Shoyo Hinata really loves the SHL, he likes to watch the games and read the content of the other player. One day he wants to gm his own team.

Stats: In his rookie season Shoyo got 16 games and 13 assists.

Task 16 :
Milestones
 + 3 TPE
Total TPE = 16
credit to Ragnar and Drokeep for the signature
Task 1 | 3 TPE | 179 words
In the unfortunate scenario where Lenny Hawk did not take his talents to the depths of the Kraken locker room, he would certainly be joining the Newfoundland Berserkers as another of their many meaty defenders.
In the lineup, Lenny would slot in as the best 7th defenseman a team could ask for. Lenny knows a thing or two about depth, let's get that straight. He trains with the United States Coast Guard, the best of the best, and honors the chain of command both in the water and on the ice. Call upon Jacksonville's finest when you need him most, and he'll be locked, loaded, and ready for action.
The value Lenny brings to a locker room cannot be understated. This guy gets it done, all of it. Providing security to our stars during media scrums? Check. Leading team prayers? Check. Doing his own research on our opponent's weaknesses? Check. On the ice, he's as green as the swamps he grew up in, but he channels that same aggression towards his opponents as he does towards winning at life.
Task 3 | 2 TPE | 254  words
As a token of our appreciation to our fans, the Kraken gave each of our fans a foam tentacle finger with suction cups on them. The foam fingers were given out at our final regular season game in hopes of sparking a rally tentacle movement in Carolina headed into the playoffs.
On February 29, 2028 the Kraken and the Citadelles faced off in what had been a heated series throughout the season, and was shaping up to be an interesting potential playoff match-up. During the first period, after a nasty cross check from Not Deadly, little scrapster Bjorn Bjorn took to fisticuffs with Ryan Gardner.
After a few fans stuck tentacles to the glass behind Gardner to create a funny view of him when on the titan-tron, the fans took it upon themselves to send Gardner to the depths. In a wave of donations from surrounding fans, the entire penalty box was blacked out in seconds, hundreds of foam fingers blocking Gardner's view from the outside. The fans went on to whisper sweet Lovecraftian nothings through the glass, insisting that the moment he steps out of the box the ice will crack open, and The Deep One will consume his entire hockey existence.
2 grueling minutes later, Ryan left a changed man. The creative psychological torment of the crazed Carolina fanatics is just too much for any mortal to handle.
Kraken went on to win the game 4-2, ending their season on a high note. The foam tentacles did not return for the playoffs.
Task 8 | 3 TPE | 209 words
In my very first season, I'd say I'm very happy with my performance. I understood that joining in the middle of a season is disruptive and that there would be an adjustment period. Thankfully, with the incredible leadership of the Kraken big bosses, and the welcoming embrace of each player in the locker room, getting into the swing of things wasn't difficult at all.
I had minimal expectations going into the season, not knowing what to fully expect but also knowing I'd come in pretty low on the depth chart. Getting a goal in my first game as a defenceman was a thrilling experience, and gave me a huge confidence boost that I was able to capitalize on and gain some solid momentum. I was able to finish the season with 4g and 11a in 44gp, while maintaining a positive +/- and laying down a meaty 52 hits.
Going into next season, there will be some opportunities for me to earn some powerplay time, and possibly time on the top pairing. However, these opportunities come with the challenge of going up against even stronger competition. This offseason, I'm focusing on rounding out my defensive game and proving that I'm ready to earn that top spot and compete with the best.
Task 9 | 2 TPE | 194 words
The hypest match-up was certainly Detroit vs Quebec City. For myself, I had a lot of hype boiling in the kettle with our team going 3-0 to end the regular season, but nowhere to pour it. The Kraken earned themselves a bye and a chance to be at our strongest, but we had our eyes set on our prey. I was hoping for the Kraken to get as much scouting out of this series as we could, however when Detroit turned the 2-0 series lead into 2-2, we thought they might have what it takes to do it.
It was a classic underdog scenario, where the locker room proved that they were much greater than the sum of their parts, even after losing two of their players in Marco Barengrub and Viktor Zukal to the Kraken in a trade a few weeks prior. Having Grubs and Zuk around cheering on their former friends made rooting for the Falcons even more exciting.
Unfortunately, the Falcons fell to the ever dominant Citadelles, but put up a strong fight and gave our team nothing but hope moving into our playoff matchup against them in the next round.
Task 11 | 3 TPE | 171 words
After our loss to the Citadelles, I needed to take some time to reflect upon my performance. I went into the playoffs with high hopes, and high confidence, however I came out of the battle a broken man, chewed up and spit out by the blender that was our series. I'm taking the time to round out two important aspects of my game.
Firstly, I've been reviewing my play shift by shift with our coaching squad. Throughout the series I was unable to find the rhythm of my game, scoring 0 points across our 4 games, as I felt very disrupted on the ice by the ever aggressive fore-check of the Citadelles. I've been working on learning the flow of the SMJHL and will look to make better breakouts in the coming season.
Secondly, I lead the team in giveaways in the playoffs with 5, three directly leading to goals. I've been working with strength trainers as well as some 1-on-1 drills with Patya Perevalov, the best stick-handler on the Kraken.
Task 5 | 3 TPE | 165 words
Working to support local causes and events is one of my favorite parts of being a hockey player. The opportunity we have to engage with our fellow citizens and lift each other up like every American should is one we should revel in each day, for we are truly blessed.
My older brother Kenny spends his free time at the Jacksonville children's hospital reading to the children. When I flew Kenny out to see my first game in a Kraken uniform, we had the incredibly talented Kraken public relations team reach out to local charities to see where we could spread happiness.
We spent the day at the local Children's Hospital reading some of our favorites growing up: Gary the Gator, The Adventures of Floridaman, and Curious Cousin Floyd. We apologize for any story reenactments the children may attempt.
Thank you to all of the amazing people who helped make this visit possible, to all of the wonderful caregivers, and to all of the beautiful faces Kenny and I were blessed to visit.
Go Kraken Go!
Total = 16 TPE
Task 1(3 TPE): I love playing for the Berserkes but If I was not playing for them I would want to be playing for the Colorado raptors. There are multiple reasons why I would pick them. The first reason would be I think their team name/logo is pretty bad ass. The other reason they were the second place team, and I believe they could have beaten the whalers if a couple bounces went their way, there were multiple one goal games and the whole serries with them was really close. I would probably slot in the same place I did on the berserkers on the 4th line center or wing, and the impact I hoped id bring would be good depth scoring and timely defensive plays. Who knows if I was on the team they could have won a couple of those one goal OT games. Getting them over that hump of the champion whalers. That series could have gone either way, and maybe me being slotted in could have helped. (168)
Task 3 (2 TPE): The Bererkers appreciate all of their fans, and the item we will use to show that appreciation is a Berserker bobble head ripping apart a log with the Main timbers logo on it. This item will have  the berserker automatically ripping the log apart Our fans always enjoy the games against the Timbers, and always us ripping them to shreds, hence the design of the bobble head figure. The game in which we would release this figure would be the first game we face the Timbers, opening night of the season. And this would be a single game exclusive to those who show up to the arena for the game. (110)  
Task 5 (3 TPE): The charitable organization that my player would be involved with would be one I hope every hockey player would get involved with, and that is the Canadian tire jump start or region similar one. Basically it is donating sports supplies to under privileged kids and since we deal with hockey it helps give kids hockey gear starter kits as well as hockey camps to teach them how to skate, shoot, and pass. It helps teach the stars of the future as well as grow the game of hockey. My player would get involved with this charity because he understands how important sports are in the development of children, and how amazing the sport of hockey is. Not only would he help donate gear, but he would also show up to the camps to see the kids and help teach them, as well as give them the experience of a lifetime. (150)  
Task 8 (3 TPE): My rookie season has come an gone, I was drafted 47th overall In the 4th round, and even though I was a late round draft pick I had high hopes for myself throughout the season. Although I played well in my roll on the team, I did not personally succeed In the own goals I put for myself this past season. So with that I would not meet my own expectations. So that leaves what to come for next season. I plan to keep going at it with my training and upgrading the stats I need to perform better, also hopefully with an upgraded role I will be able to show truly what potential I have. I was top ten in scoring in the rookie show case and my goal is to get back to that level, and even hopefully break top ten in points in general as well. It may take a lot of work but it is worth the effort. I have high standards for myself and I want to reach these goals and expectations I have of myself.  (181)  
Task 9 (2 TPE) : The series I though was the most exciting other than the finals of course, was the whalers vs the raptors, every game was exciting to watch and could have gone either way, and honestly the whalers goalie stole that series from the raptors. The first two games went to OT and the raptors were out playing and out shooting the whalers, shots upon shots upon shots, but no goals to show for it. Because the series stealer and game breaker the one player that I think not only led to the whalers to win this series but to win the championship was their goalie. That was the reason they won. (110)  
Task 10 (3 TPE): My team the berserkers just went to the finals of the 4 star cup, we came so close but ultimately failed, however this still was a successful season. The reason for that is because we lost so many of our stars to call ups last season and we were not expected to have the success this season that we did. Not only did we win our division but was oh so close to becoming back to back champions. Although that did not come to pass, we do have a lot to get excited about for next season because of the success of the rookies that we had this passed season (including me). Because we were able to do so well, it gives us hope as our rookies grow so maybe our championship window is not yet closed. We will more than likely lose more players to call ups, but our rookies and players who do stay will only get better giving us a great chance to make it back to those finals. But this time win the whole damn thing. (181)
Total TPE 16
Task #1 - 3 TPE
If I was not playing for my current team, the Great Falls Grizzlies, then I would be playing for the St. Louis Scarecrows in the playoffs. They really could use a great offensive minded defense man to add to their defense core and I could provide much needed energy and play making help on both the power play and on regular five on five hockey. Why would I choose the St. Louis Scarecrows over the other teams? Well, when I was making my decision on which team to sign with after coming over from Mother Russia I really thought long and hard between the Scarecrows and the Grizzlies; the Scarecrows offered a very good compensation package and a very warming culture that I would have fit right in to. The Grizzlies seemed like the better option, but I would have not been up set if I were a Scarecrow in the playoffs.
(152 words)
Task #3 - 2 TPE
The Great Falls Grizzlies are giving back to our supports. Because of this great opportunity to give back to our fans we really wanted to plan a great day of events. The game would start off with fans being given Grizzlies shirts and hats to wear to provide us with a "Grizzly out" like when teams do a white out or black out. After the second intermission then the fans would be able to select a bobblehead of their favorite player; we will have about four to five different selections available for fans to choose from. We are hoping that the fans will have a great day and enjoy the off the ice results as much as the on the ice results.
(122 words)
Task #9 – 2 TPE
Which of the playoff series have been the most fun for me to watch has been the Great Falls Grizzlies versus the St. Louis Scarecrows in round one of the SMJHL playoffs. The series was a battle between two mid western teams that found really hard in a long seven game series. Both teams were still very young and were not expected to go very far in the playoffs but both teams wanted to impress the league. The turning point in the series was when the Grizzlies were down three to one in the series and they went on to win the next three games to win the hard fought series four games to three and advance to the next round.
(121 words)
Task #16 - Milestones – 3 TPE
https://simulationhockey.com/showthread....pid3117683
Task #16 - 3 TPE
S61 Milestones
Task #1 - 3 TPE
Well, if I wasn't playing for Kelowna, I think for the S61 playoffs, I would like to be playing for Vancouver. I know, I know, the small distance, division rivals, etc. At least it wouldn't be for more than the playoffs. But I think I would want to play for Vancouver because they ended up winning the Four Star Cup, and I would like to win the Four Star Cup. I would slot into the roster pretty low on the defense lineup, but that's ok if it's on the way to a cup. I think if I was on the roster my impact would be pretty low considering I would be a rookie on a ridiculously stacked team and on the bottom pairing. I think it's hard to improve the chances of winning a cup for the team that won the cup, but I certainly don't think I could make their chances worse, so. I would pick Vancouver.
Task #3 - 2 TPE
After the sweep of the Elk, in thanks for a great season and a raucous first playoff round, in a fan appreciation game for game number 3 of the second round series against the Colorado Raptors, the Kelowna Knights decided to dish out some swag for the first 5000 fans at the game. That swag turned out to be a pretty sweet Knights themed toque, and instead of your classic pom pom on the top, the Knights merch team came up with a pretty sweet idea to add the plume from the Knight's helmet to the top of the toque instead. Fans were super stoked and they loved the creativity and brought great energy to the game.
Task #7 - 3 TPE
I think that if the matchups in round 1 had been different, there might have been some different results, but not really much could change aside from making the overall matchups imbalanced. The obvious outlier right now was the Great Falls Grizzlies versus the St Louis Scarecrows series, but what really hurts in that matchup is the Maine Timber, who failed to make the playoffs. Maine was 8th overall in the league, and Great Falls and St Louis were numbers 9 and 10, respectively. Maine being in any playoff matchup would certainly make things more interesting. I don't think any kind of different matchups would put Detroit, Anaheim, or Regina in a better spot. Obviously if any of those 3 teams played each other they would be grateful, but if they played that means Quebec City, Anchorage, and/or Kelowna would be playing a series against each other. Different matchups would only end up in more imbalanced playoffs, unless you were talking about adding Maine into the playoffs.
Task #8 - 3 TPE
I'm pretty happy with how my rookie season turned out, it may not have been the absolute best I could have hoped for, but I was certainly pleased with it. Compared to the rookie season I had way back as a true rookie in S32, I'd be ecstatic. I put up 36 points this season, as a defenseman, and for the whole of the season I led Kelowna in overall game rating. Racked up 12 goals, had almost 100 hits, it was really a strong well balanced season. I've never been one to care much about advanced stats, and I know mine weren't great, which is about the depth of my knowledge on the advanced stats. Negative relative Corsi = not good. But still, I care about seeing the results on the ice, and putting up good points was exciting. I believe I helped Kelowna to a solidly successful season as well, so I take that to be a great performance. Very happy with my rookie season.
Task #13 - 2 TPE
A. I think there's a lot of pretty wild names in the finals series, but my personal favourite I think has to go to the Newfoundland Beserkers, and the one and only Pasta the Turtle. I don't really know what it means, and it's not some obvious joke, it's just... a turtle. Who doesn't like a turtle?
C. For a team like Colorado, going up against a stacked Vancouver team, they needed some divine intervention in goal. They did manage to put up goals on the board, in this alternate timeline, Colorado's goaltending stands on it's head and stops a couple extra goals in games 2, 3, and 5, 3 games that were 1 goal losses for the Raptors. For Quebec it's pretty simple, all they needed is scorers stepping up. They lost 2 games by a score of 2-1, and Kappa Kappa who had nearly a point per game during the season from the blue line, had just 7 points in 16 games in the playoffs.
Prince George Firebirds GM (S34-S36)
Toronto North Stars GM (S37-S43)
Task 5: 3 TPE (155 words)
Kentaro Kikuchi has always been a big advocate about climate change. One of his biggest pet peeves is people refusing to believe climate change is real. As soon as he was drafted to Regina, Kentaro began working with the Citizen's Climate Lobby in the city. He immediately connected with many people who share his beliefs, and began to help lobbying. He dedicated time to organizing rallies in Regina. One of the more unique strategies to get people to come out, was to cook for them. Who doesn't love free food? Kentaro whipped up his signature rib-eye steak, with some extra kimchi. On the side he provided sushi and mochi. This ensured all the climate change activists were well-fed and ready to rally into the night. It also likely brought in some new members, as that food was just so good! Perhaps he infused a little mind control as a secret ingredient. We will never know!
Task 10: 3 TPE (164 words)
The sweeping of the Regina Elk by the Kelowna Rockets was a major wake up call. The original general managers of the team disappeared, leaving the players completely demoralized. Jaeger Jones stepped up and immediately proved himself as a leader. He was the lone voice keeping everybody's spirits up and motivated to continue playing. As soon as the new general manager came in, Jaeger was made an assistant general manager. He is going to be the main guy leading the Regina Elk next season. Fans must tune in as Jaeger Jones will be leading the turnaround redemption run. To add to that, the team will see improved development from the rookies. This includes Kentaro Kikuchi, Rebecca Montagne, Yannick Svoboda, Gordie Goodenough, Titanus Mosura, Theo Berglund, and Finn McNast. That is a large core of players that will be significantly better next season. Not to mention captain Daud Ramza, and Hail Bingus will still be around to lead the way on Regina's top lines.
Task 11: 3 TPE (169 words)
Kentaro Kikuchi's offseason is going to be a busy one. He recently found out about the draft rankings, and was curious as to where he was. Well, he was PISSED after finding out he was consistently ranked in the low 30s to early 40s. That isn't good enough for Kentaro, he has got to be better. He had some brilliant production in his first year playing on the third line, but he wants top 6 minutes next season. He wants to be drafted in the top 2 rounds in this upcoming draft. In order to accomplish this, Kentaro is going to be spending a lot of time studying positioning. He knows he has got to read plays better defensively, and get more open offensively. He also plans to improve his already extraordinary shot. It's his main trait, and he wants it to continue to stand out for all the scouts. Lastly, he is going to work on his puckhandling, and spend a lot of time on the skating treadmill.
Task 12: 3 TPE (163 words)
One of the more unique players in this upcoming draft is Kentaro Kikuchi. When you first look at this player, you will notice his size and his strength. Kikuchi is able to outmuscle many of his opponents, gaining him the open ice to make stuff happen offensively. You will also quickly realize that this guy is not afraid of anything. He will be skating full speed into the dirty areas of the ice. He will not back down from a challenge, and never gives up on plays. You might be thinking that he is perfect for a bottom-six grinder, but there is a lot more versatility to his game. He has a monster of a shot which is perfect for the powerplay. The team that drafts him can expect an immediately increase of scoring percentage. One thing to be weary about is his aggression. While it has it's strengths, Kentaro will often find himself in the penalty box, which can hurt the team.
Task 13a: 1 TPE (59 words)
SD Core by far has the best name out of these two teams. Like, it sounds like the guy is a walking hockey stick. Maybe that's the key to all his SMJHL success. I wonder if his parents look like hockey sticks. Perhaps he is an alien that was implanted onto this Earth to make hockey sticks take over.
Task 16: 3 TPE
https://simulationhockey.com/showthread....pid3121104
16/16 TPE
Users browsing this thread:
1 Guest(s)