S65 SMJHL Rookie Tasks Claim Thread
06-13-2022, 03:46 AM
(This post was last modified: 06-20-2022, 08:45 AM by SewingWithNancy. Edited 1 time in total.)
1.
update page
2.
Activity check
&
activity check claim
3.
Weekly training
&
weekly training claim
4.
Claim thread
&
PT claim
5.
Rookie task graphic
6.
Deep Dive
7. I watched the final SMJHL stream of the regular season, which included a game between the Great Falls Grizzlies & Detroit Falcons. I started watching the game, blinked twice and the Detroit Falcons were up by four. It stayed that way for the entire first period. The Detroit Falcons scored two more goals in the second period, ending it with 56 shots in the first 40 minutes. The third period was a bit surprising, as the Detroit Falcons stopped shooting and the Grizzlies managed to pop one into the back of the Detroit Falcons net.
Rodrigo Rivic picked up the 1st star of the game, with 2 assists and an overall well played game. The second star of the game went to league points leader Ivan Lacksamus, who added 2 more goals to his tally and third star was for the other Detroit Falcons player with two assists: Eddie Creller.
8.
Previous player page
Graded! @Mutedfaith +9Million for all 8 tasks with the bonus!! What a pro. -SewingWithNancy
06-13-2022, 10:36 AM
(This post was last modified: 06-20-2022, 08:48 AM by SewingWithNancy. Edited 1 time in total.)
5.
Rookie Graphic
6.
Deep Dive
All done now

Graded!! @Anthique +3 Million for those last 2 with the bonus! Great Job!! -SewingWithNancy
06-18-2022, 11:09 PM
(This post was last modified: 06-20-2022, 08:50 AM by SewingWithNancy. Edited 3 times in total.)
Task 5 -
Rookie Task Graphic
Task 6 -
Deep dive
Task 8 - 
Rookies survey
Graded! @Marcul_le_depanneur +3 Million for tasks 5,6,and 8. Just one more to do if you want that bonus mil. -SewingWithNancy
Here to become the very best that ever was and already getting ready because there is only 364 days before the next hockey team selection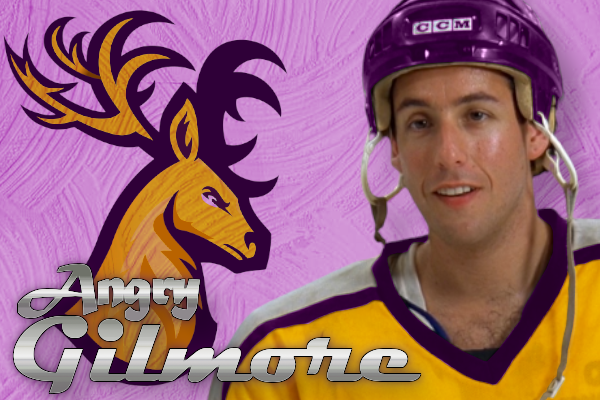 06-18-2022, 11:44 PM
(This post was last modified: 06-20-2022, 08:53 AM by SewingWithNancy. Edited 2 times in total.)
05-18-2022, 03:12 PM

Matty86 Wrote: Task 1

Task 2

Task 3

Task 8

Not done: 4, 5, 6, 7

Graded!! @Matty86 Sorry for the delay! +4Million for tasks 1,2,3 and 8. Keep up the good work -SewingWithNancy
Task 4


Task 5


Task 6
Task 7:
For the seventh rookie task I watched Game 3 of the SMJHL Playoffs Quarterfinals. The Maine Timber dropped a tough game against the Newfoundland Berserkers by the score of 5-2 to go down two games to one in the series. The game was tied 1-1 after one period but Newfoundland poured it on in the final two stanzas to take the win.
The Nevada Battleborn went into the Colorado Raptors barn and took care of business, beating the blue dinosaurs by the score of 6 to 3. The game was tied 3-3 before Nevada took control and scored three unanswered tallies to win on the road.
The St Louis Scarecrows took care of business at home against the Quebec City Citadelles, sinning 5 to 2. The score was 2-2 heading into the third period before the strawmen buried 3 goals to put the game away.
The Yukon Malmutes defeated the Detroit Falcons 3 to 2 in a surprising result, Detroit finished the season with 120 points to Yukon's 66, is Yukon could pull off a series win it would be a massive upset.
Graded!! @Matty86 +5Million for the remaining tasks with the bonus!! Great Job, and that graphic you did is hilarious! - SewingWithNancy
1. 
update page
2. 
activity check claimed
3. 
training
4. 
PT
skipping 5 lol
6. 
deep dizzy
7. I have watched many streams this season because I am the GM of the Atlanta Inferno and I like to watch as many of our games as I can. Recently I watched several of our playoff games in our series vs BAP and TBB. The most recent game I watched was our crushing overtime game 7 defeat vs. Tampa Bay. This series was very tight and two games (5 and 7) went into OT. My favorite part of the stream was when Paul Binder, not necessarily known for his goal scoring prowess, scored a goal with about 3 minutes left in the game to tie it and send it into OT. my least favorite part of the stream was when we took a penalty in OT and FHM has the thing where the powerplay timer will go away if a goal is scored so at the start of the sequence I already knew the game was over and then I quit the stream lol. 
8. 
previous player
that's 7 tasks complete
06-23-2022, 03:32 AM
(This post was last modified: 06-23-2022, 02:12 PM by Katth. Edited 2 times in total.)
5. Graphic task
6. Deep dive
7. For this rookie task I watched game two between Newfoundland Beserkers and Nevada BattleBorn. The series at the time was 1-0 in favour of Newfoundland Beserkers.
In the first period at 2:16 Nevada Battleborn scored first with a goal by Chad Nickelback. It was the first shot on goal of the game. At 6:55 Slava Ukrani scored 2-0 for Nevada Battleborn. Shots at the time were 5-3 in favor of Nevada. Later in the first Newfoundland managed to bring it to a one goal game with a goal by AlexaDemie MiNads-SLATT. With 2:17 to go in the first the game was tied with a breakaway goal by Kayden King. So it was back all tied up.
Early in the second period Joe Shiesty gave Nevada back a one goal lead. Newfoundland put on a lot of pressure in this period and evetually tied the game again with a goal by Faust Faker. Right after the faceoff Nevada scored another go ahead goal by Michael Byfuglin.
In the third period Nevada added to the lead by scoring another pair of goals to eventually win 7-4.
ROOKIE TASKS
Code:
1.
Create an update page
Code:
2.
Claim an activity check
Code:
3.
Buy a week of training (or claim free first training for first gen players)
Code:
4.
Complete a PT and claim it from the current SMJHL Claims Thread
. 
Code:
6.
Write a Deep Dive 
Code:
8.
Complete the Rookie Survey (post that you completed it and we will verify with the rookie mentor head that it is complete for credit)
    - As recreates can not complete the rookie survey we simply ask them to link a player page from a past player for this task instead
sig by @Bruins10

 | GP: 14
 | G: 2 | A: 14 | P: 16 | +/-: +11
 | H: 22
 | SB: 24
 | S: 13 PIMS: 14
 | GP: 14
 | G: 2 | A: 8 | P: 10 | +/-: +5
 | H: 24
 | SB: 12
 | S: 12 PIMS: 8
Users browsing this thread:
1 Guest(s)