S65 mPT #5 - Thank you
The regular season has come to an end, and that's always a nice time to look back and get some perspective.
It's also a good time to be thankful, or appreciative in some other way. You can use this thread to say something legitimately nice about someone else in the league.
(Sarcastic or otherwise toxic posts will not be awarded with TPE)
You will receive 1 TPE for saying something nice about someone else.
Only S65 SMJHL Rookies (S66 SHL Draftees) are eligible for this PT.
Do not claim this TPE until a post is made in the claim thread.
Deadline: Sunday, June 19th @ 11:59pm PST
Thanks to @Ragnar and @High Stick King for the sigs!
Thank you to the whole NBB LR for the great atmosphere and advice and Special Thanks to our GM's for taking a chance on me in Round 2.
It was my pleasure to score for Nevada this season.
Battlebabies!
Dominik Froste | Left Wing | Nevada Battleborn | S66 SHL Rookie
Lots of people that have earned thanks this season. @
jay2233
has been pivotal in keeping juniors earning afloat, much love for that. The updating team has been super diligent with the rookies this season, and that's amazing to see. But I think for me, I really just want to give a shoutout to @
StaticShocked
, who's made getting back on here super fun for me. We joined back up together and it's been a blast so far. Looking forward to the further adventures between Petey and Benny, buddy.
sigs by me bitch
A bid thank you to @
TheSparkyDee
and @
jay2233
for their help this season with the Crows.
All of my teammates for this great season too

Huge thanks to the man, the myth, the legend @
slothfacekilla
. Man you have helped me get back into sim leagues full force (or at least as good as I can juggling all these leagues lol) and I have always enjoyed chatting with you in the various locker rooms we share. May your pulls be as awesome as you.
Thanks to @
SouthPaw
and @
KaleSalad
for build advice, and the rest of my team for making the locker room fun. Extra should out to @
WildfireMicro
for usually starting locker room convos when no one's talking and talking about delicious hashbrowns.
06-13-2022, 10:58 AM
(This post was last modified: 06-13-2022, 11:00 AM by WildfireMicro. Edited 1 time in total.)
I want to thank @
SouthPaw
and @
KaleSalad
for taking a chance on me and Sir Devoir. I also want to thank @
Matty86
for shouting me out and hope he enjoys hashbrowns for years to come, and @
TheGreatToeJam
for being an amazing fellow rookie
I would like to thank @
Spicy Gecko
and @
Gage2
, my mates on the third line. Looking forward to playing more and getting better with you guys. Of course the management (@
Jumbobone19
and @
Ruggsy
) who took their chance on me. I would also like to thank Shylo Moxxi for being an inspiration. And at last, but not least, @
Muerto
for taking care of Norway's national team. 

06-13-2022, 02:21 PM
(This post was last modified: 06-14-2022, 03:12 PM by steveoiscool. Edited 1 time in total.)
I want to give a special shoutout to the whole Carolina Kraken organization for being very welcoming since the moment after being claimed off waivers. I especially want to thank 
@
sve7en
for being extremely helpful while trying to learn everything and get used to this whole site. Looking forward to many more seasons in the league!
I have to admit, when I read this prompt, I had so many different names that ran through my mind. I really struggled for just one name that I could thank.
Then I realized there is not one person I could thank. I have met so many nice people in the league so far, I cant wait to see who else I can meet. Some use different names so I apologize if I get them wrong, but Mer - I love Beans on Toast (I know you have a different name on our team server, so I am sorry I have it wrong) but what a great person! I was the Assistant GM on the British Isles WJC squad and she was so helpful.
Then there is Evok. Another one who reached out to me, helped me after I was selected as a grader and then took a risk and drafted me to the Citadelles.
I dont know what the future holds, but I have really enjoyed getting to meet everyone so far.
Otis "The Irish Kid" Boudreaux
RW - Quebec City Citadelles - S66
I would like to award my biggest thanks to @
lespoils
since he is the one who introduced me to this wonderfull community. I would also like to thank @
LarryTheMVP
since he helped me understand this game. Finaly, I would like to thank all of the people working in the background so we can keep this community going!
Here to become the very best that ever was and already getting ready because there is only 364 days before the next hockey team selection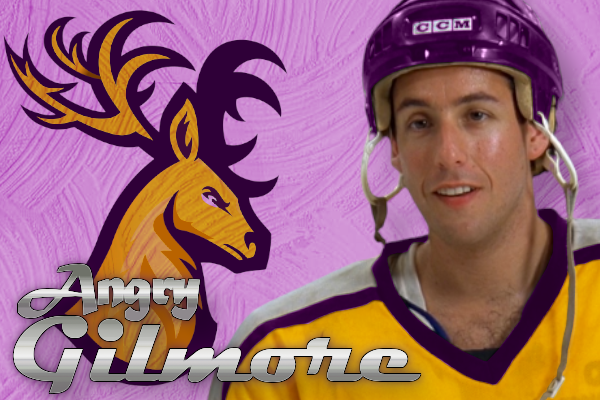 Users browsing this thread:
1 Guest(s)