S73 Pride Prospect Interview 2x Draft Media...sort of. LOL
09-18-2023, 05:58 PM
(This post was last modified: 09-18-2023, 05:59 PM by spidey. Edited 1 time in total.)
Coming to you from the SHL news desk here is Spidey with an in-depth interview with the San Francisco Pride's most reason additions from the Season 73 draft.  As we all know this was pretty much a make or break draft for the Pride's rebuild plan and a lot hinges on these future these two prospects absolutely nailing their future roles, and developing into future hall of fame pieces. 
Hello to all of you.  We will skip the introductions as prospects of your nature are few and far in between, clearly you two are already household names.  This was an intense draft, there was a lot of uncertainty on who would be picked where and when with a ton of top stars top to bottom of this year, were you at all surprised when you were selected?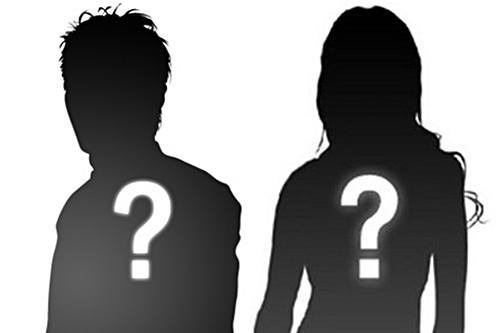 "…"
Amazing, and how about yourself?
"…"
OH, MY, GOODNESS!  Bold words indeed.
Well I can tell you that everyone in San Francisco is just elated that you fell to the Pride.  There is big hopes and dreams that are being stacked on your shoulders.  How do you respond to that, what will you do to achieve these expectations?

"…"
Uh huh, uh huh. 

"…"
OH WOW, you definitely believe in yourself and what you can bring to the league.  So, tell me how was it waiting to hear your name called, where you happy to end up with the Pride?
"…"
"…"
I am glad to hear it as well, clearly you two will be a key cog to this team moving forward.  So when do you think you will be making the jump to the big league?  Will you spend the full 4 years in juniors or will we be lucky enough to see you grace the SHL sooner?
"…"
"…"
We can't wait to see you don the Purple and Gold.
"…"
Oh, it is your favorite color well you definitely ended up on the right team.
"…"
Very true words, perhaps no truer have ever been uttered before.  So what is career aspirations you have for yourself, what would be considered a full and complete career for yourself?
"…"
"…"
Well if you can only reach half of what you want to accomplish you are surefire hall of famers one day.  If you have one word, phrase, or saying you want to say to your competition that decided to pass on yourself what would it be?
"…"
Ahh yes that is a fair statement, and you?
"…"
Ohhh, I hope we can bleep that out, don't want to get in trouble. 
Both of you thank you so much for your time today and helping us get to know the future of the San Francisco Pride.  I feel like we are in good hands and can't wait to see you in the big leagues soon.  As for the rest of the league watch out these two young prospects for the season 73 draft class are coming in hot to get you, and if you are not on the Pride may whatever Hockey Gods you believe in have mercy on your soul!  Signing out for the SHL news desk this is your friendly neighborhood reporter, Spidey!
Sig by Lazyeye
Sig by DaBoot

Users browsing this thread:
1 Guest(s)