FC Schalke 04: An FM14 Story
<div align="center">
Schalke Appoint New Manager Reinhart
</div>
FC Schalke 04
have brought in a new manager for their club, and that man is former professional footballer Cole Reinhart.
Schalke, who have been on the rise in recent seasons and managed to finish fourth in the Bundesliga last year, terminated the contract of former manager Jens Keller last month. Keller spent only only season with the club before differences with the board proved too large to overcome for both sides. They have since been mulling over a shortlist of potential candidates for the job and decided on Reinhart sometime last week, according to several sources.
Reinhart broke into professional football with the club, playing for the Schalke youth squad before being sold to the London-based club Arsenal early in his career. Reinhart was somewhat of a journeyman in his playing career, moving all over Europe before retiring just four years ago. Known as a leader in his playing days, Reinhart could be the ideal man for a young Schalke club, as he will be tasked with the development of young stars such as Julian Draxler and Max Meyer.
"I'm very excited to get started," said Reinhart in a press conference following his appointment. "There is a lot of history here, not only that but this is a club with a very bright future ahead of it, and I couldn't be happier to be part of it."
There will be many decisions for Reinhart and his staff to make in the upcoming season, but first he'll have to get a good look at his squad. He'll have an opportunity to do just that this week when The Royal Blues meet Ukrainian powerhouse FC Shakhtar Donetsk in a friendly.
Quote:I'm gonna try this out. First and foremost I'm playing this save for the fun of it though, so I may not stick with it or turn it into just a quick recap thing maybe. But for now, we'll try this. Maybe someone will find it interesting.

I'm already a couple months into this game, so some of the stories initially may not be very detailed or planned.
=D>
i cant wait to follow schalke in their journey to the champions league trophy
Quote:

Originally posted by gorlab

@Jul 12 2014, 08:11 PM
=D>


i cant wait to follow schalke in their journey to the champions league trophy
dis gorlab
Step 1: Get Miroslav Klose
Step 2: Win all games
Step 3: Thank me
Quote:

Originally posted by Gifter of Bikes

@Jul 12 2014, 08:16 PM
Step 1: Get Miroslav Klose
Step 2: Win all games
Step 3: Thank me
But I only have 3M in my transfer budget :(
AR-SENAL AR-SENAL AR-SENAL
thanks @
suavemente
!
I have 3 simple words for you tez,
Éder Álvarez Balanta.
Quote:

Originally posted by teztify

@Jul 12 2014, 07:17 PM


But I only have 3M in my transfer budget  :(
Sell everyone other than Huntelaar then.

tez is sucha qt sumtimes
Made by Rindiee, rum_ham & Carpy
Jacob Mueller S5-S7




Julien Dupont S8-S13


S9 Challenge Cup - Calgary Dragons
IIHF Gold - Germany


Rufus Reinhart S13-S24


S14 Challenge Cup - Texas Renegades


Christoffer Björnsson - S25-S35


S25 Four Stars Cup
S26 Tom Corcoran Trophy - SMJHL Top Goalie
Sami Owens - S36-S52
S38 IIHF Bronze - Canada
S39 IIHF Gold - Canada
S42 IIHF Silver - Canada
S51 Challenge Cup Champion - HAM
Liam Slate - S54-Present
S53 WJC Bronze - British Isles
S54 WJC Silver - British Isles
S55 Four Star Cup Champion - Newfoundland Berserkers
S57 IIHF Silver - Great Britain
S58 IIHF Silver - Great Britain
<div align="center">
Reinhart, Schalke off to a Rough Start
</div>
The initial romance between FC Schalke and new manager Cole Reinhart seems to have faded somewhat after the weak performance of the squad in it's first four friendly matches under Reinhart's guidance.
Things didn't seem so bad at first, as Schalke managed a 2-2 draw with Shakhtar Donetsk just days after the hiring of Reinhart, though supporters were upset that their side couldn't come away with the win after leading twice in the match thanks to goals from Kevin-Prince Boateng and Klaas-Jan Huntelaar.
From there it was all downhill for The Royal Blues, losing three matches in a row and causing concern among fans that their boys wouldn't be in form to start the season. While a loss to Zenit Saint Petersburg may not have come as a surprise, the scoreline of 4-0 certainly did in a match that also saw Schalke's first choice left back Christian Fuchs sent off in the 69th minute.
What did come as a complete surprise was the club being shutout 2-0 to Israeli side Kiryat Shmona, following reports that star players Jefferson Farfan and Kevin-Prince Boateng were becoming annoyed with their new boss. The loss was called an embarrassment, despite being a friendly, and some reactionary pundits were already calling the Reinhart hiring a failure.
Things didn't get much better from there as Schalke would fall 3-1 to Marseille, making it three losses and a draw for Reinhart in his first four matches in charge.
<div align="center">
</div>
There isn't a whole lot of good to take out of this start, but Reinhart insists that things will improve as he becomes more and more familiar with his side. He has called for a bit of patience as he works out the kinks in these friendly matches, stating that when competitive football starts up in a weeks time, his club will be in top form.
With that being said, there is some question as to whether or not that club will include Schalke's star player Jefferson Farfan, who has reportedly fallen out of favour with Reinhart as a result of the poor attitude he has exhibited since the new manager was hired. It seems as though Chelsea and Paris Saint-Germain are the likeliest suitors for the Peruvian international.
Quote:

A rough start, but some moves may be upcoming and some experimentation with formation could make all the difference!
Quote:

Originally posted by gorlab

@Jul 12 2014, 08:23 PM
I have 3 simple words for you tez,


Éder Álvarez Balanta.
I had him in my Arsenal save and he was a monster, love him. Not sure if I'm going to go with him here, I don't want to just go after the same players in every save. Going to try to stay away from the most frequent wonderkid recommendations as much as I can here.
Oskar Hiljemark but his price tag might be a bit too much for you and he really only starts getting good in 2016. Muamer Tankovic is a nice guy to develop since he's really young. Sebastian Larsson shows some flashes of brilliance with his free kicks and passing. And stay away from Zlatin. He'll be good for a year ot two but he goes downhill quickly and in 2 years he'll be worth only 5k.
That's all I really know from managing sweden's national team.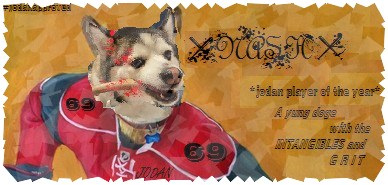 <div align="center">
Board Backs Reinhart, Farfan Leaving?
</div>
Despite their club's recent spell of poor football, the Schalke Board have given their continued support to recently hired manager Cole Reinhart as he works to turn things around.
"The club is giving it's full support to Mr. Reinhart, regardless of recent results" said a Schalke spokesperson. "We know he has the talent to turn this around, and we're making all the necessary resources available to him to make sure he can accomplish just that."
The broad statement has led to some speculation that the board will open the coffers and make funds available to Reinhart in order to make some changes to the makeup of his squad.
The largest change, however, will likely be a key piece being shipped out of Veltins-Arena.
Reports are heating up that Peruvian international Jefferson Farfan will be sold in the coming days, as clubs across Europe have interest in the winger. Still, it appears as though Barclays Premiership side Chelsea and Ligue 1 club PSG are the closest to completing a transfer.
<div align="center">
Farfan Out, Schalke Loan Youngsters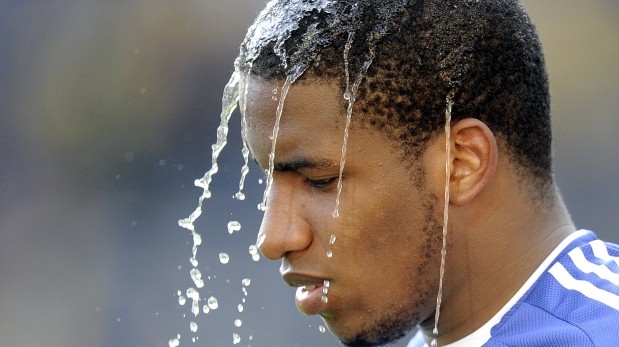 </div>
The Jefferson Farfan saga has come to an end at Schalke, as the Peruvian winger has been sold to French club Paris Saint-Germain for a reported fee just shy of $20,000,000. This amount is just over Farfan's minimum release fee clause.
Farfan was seen as the key component at Schalke this season, but was made expendable by new manager Cole Reinhart after multiple clashes with the player. Additionally, Reinhart has been running formations that don't place an emphasis on wingers, making players such as Boateng and Draxler more important pieces of Schalke's attack.
"I wish Jefferson nothing but the best in his football career and I hope he can do great things at PSG." said Reinhart following the Farfan transfer, refusing to give any details about the reported animosity between the two.
Supporters are sad to see Farfan leave, as he was one of the most talented footballers at the club. Still, they seem to mostly understand that the club's hands were tied due to the minimum release clause and Farfan's actions of late. Supports also seem pleased with the profit made from the sale.
Schalke has completed a few other transactions recently as well, including terminating the contracts of goalkeeper Ferdinand Oswald, and midfielder Olivier Casillas. The Royal Blues have also loaned out several young players:
<div align="center">
</div>
Quote:

So, Farfan was being a dick and he kinda sucked in the friendlies. I don't really see him as an essential piece, and the value I got back was pretty good. I'd prefer to use Draxler and Meyer in the first team to let them develop properly, so this will be a good move.
<div align="center">
FC Schalke Make Transfer Splash
</div>
FC Schalke and manager Cole Reinhart have made a splash on the transfer market as they look to move on from their dismal start and the Jefferson Farfan saga.
Reinhart's first transfer acquisition came just hours after Farfan was sold to PSG, as Schalke looked to upgrade their goalkeeping situation by purchasing Ron-Robert Zieler from Hannover 96. The 24-year old German keeper is set to become Schalke's first choice selection over both Ralf Fahrmann and veteran Timo Hildebrand. Zieler is considered as one of the most promising young keepers in Europe, already seen as a top tier player in the German first division.
Initial reports stated that Reinhart was after another young German goalkeeper, Gladbach's Marc-Andre ter Stegen. However, the asking price is seemingly astronomical, and Schalke happily opted for the cheaper Zieler, who joined the club for a reported fee of $8,500,000.
Ron-Robert Zieler is expected to make his debut for Schalke in their upcoming friendly against Belgian squad KVC Westerlo. The match is Schalke's final friendly before a German Cup clash with TSG Pfeddersheim.
Quote:

I really wanted ter Stegen, but unfortunately $30M is not realistic for Schalke at this point. Zieler has a bright future and is already good enough to be our first choice goalkeeper so I'm really happy to bring him to the club. I know this is a lot of updates at once, just trying to catch this up to where I am in the game already.
Users browsing this thread:
1 Guest(s)