S45 Anaheim Outlaws Interested Prospects
Hello,
I am the new and shiny General Manager of the Anaheim Outlaws, a franchise steeped in history, and I would like to get to know you. This will be a little different than most IP threads in that I won't ask questions; I would like for you to list your
player name and position as well as your Discord ID
if you have but outside of that I would just like you to tell me about yourself in a few sentences. Whatever you want to tell me is fair game!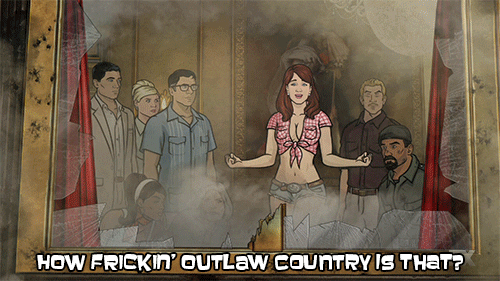 I would like for you to list your player name and position as well as your Discord ID if you have but outside of that I would just like you to tell me about yourself in a few sentences. Whatever you want to tell me is fair game!
Borromini Cannellini - Center
ArGarBarGar
#7424
I am a long-time member of the SHL, just retired my first-gen player Alonzo Garbanzo and am looking forward to starting my new career. I was an SMJHL GM, SHL GM, HO member, All-star Head, Hall of Fame Head (current), Updater, and Awards member. Currently I run the Prospects tournament, and in my free time I play video games and work on getting my Architecture license. I am also curious how this expansion thing is going to work out.
Alonzo Garbanzo Final Tallies (Among Defensemen):
2nd in Goals (208),
All-Time Assists Leader
(765)*,
All-Time Points Leader
 (973), 3rd in Hits (2587),
All-Time Blocked Shots Leader
(1882)*
*All-Time Leader Among All Skaters
Player Profile
|
Update Thread
Hey Dangles! Happy to see you here too. You surely have my Discord tag and all, but it's under my profile here too.
I'd be happy to join an expansion team with you as the head. And always willing to listen to build advice since I don't k now the sim at all here, nor its quirks. I'll keep working on Arm in NSFL!
My player here is Michael Scarn, Center (Sniper Forward). Looking to build a goalscorer, hopeful there can be some guidance on how to make the best one!
Go away Dangles. Don't draft me.
Update Page
|
|

|
Player Page
Tyler Tougard:
6th Overall Pick of the S44 SMJHL Draft
Jack Durden:
All-Time Renegades Points Leader  
Point 605
All-Time Renegades Goals Leader
Goal 240
All-Time Renegades Assists Leader
Assist 459
*Vancouver Whalers Hall of Fame*
Season 24 - *4 Star Cup Champions - Vancouver Whalers*
Season 36 - *Challenge Cup Champions - Texas Renegades*
Season 36 - *Anton Razov Trophy Winner - Playoff MVP - Texas Renegades*
Season 41 - *IIHF Gold Medalist - Team United Kingdom*
Season 41 - *Triple Gold Member*
Player: LW Gordie Boomhover
Discord: royalty#6746
Info: Totally new to the site. Living in the Netherlands. Favorite NHL player, Daniel Sprong, who has been a huge inspiration for Gordie. Contact me on Discord if you want to know more!
Player: Collin Gibbles - Right Wing- Two Way Forward. Looking at building a defensive, possession driven forward. Someone who puts constant pressure on the other team and sets up his teammates for success.
Discord: SpartanGibbles#8274
About me: I'm brand new to the world of sim hockey but not to hockey in general. Been a life long fan of the Red Wings and play a lot of the NHL video games. Other hobbies include D&D, Volunteering, and Cooking. I'm pretty laid back and looking for something to sink some time into. If you have any other questions just ask.
Matt Kholin, Center, Kalakar#0311
This is my first sim experience and it's already a lot of fun. I want to build a pass first centerman that can be relied on defensively. I'm open to all feedback on the game as I'm new. Also always available on Discord.
12-19-2018, 10:37 AM
(This post was last modified: 12-19-2018, 10:42 AM by goldenglutes.)
Guy Zheng - D
Discord: Ian(hashtag)6046
Sorry for the # replacement I'm a little paranoid about spam.
I'm looking to churn out media and earn that sweet cash $$$. Will gladly listen to build advice and happy to join an expansion team. Hope to build a good point generating Dman that's good on the PP. Just got added to the British Isles WJC roster!
Looks like I might go early-ish in the draft, I think the Whalers and the Knights both have their eyes on me

Signatures by Jepox, Wasty, Kendrick, Jess, and Flareon
───────────────────────────────────────────────────────────

Player Page
  |  
Updates

Barry Batsbak, Center.
Discord: Katth#7745
First timer as well and already enjoying all the help I'm getting from random people. I am from the Netherlands, hockey is such a small sport here, so it's quite awesome to see such a passionate community like this one.
Perry Morgan - Defence
My Discord is Vapoureon#4043
Like many other rookies this is is my first adventure into sim-hockey and boy am I excited. I'm an Anaheim fan in the NHL so itd be cool to be picked up by you.
When I'm not working I'm usually home playing video games (mostly my Switch) and watching hockey
I'm looking to build a D-man that can help keep pucks out of the net but isnt afraid to charge forward on a potential push
Raino Kyllönen, Center.
Discord: SP ODT#8533
Completely new to this sort of sim league, wherein you only control one player, but I've had experience in the past with handling one 'character', i.e roleplaying sites etc, so I find it easy to slip into a someone with consummate ease (phrasing). Beyond that I've also had experience in other original sports sims, mostly private ones with some friends. I like to think of myself as a friendly, laid back and relatable individual, easy to talk to, easy to make friends with, and I love hockey, so I can quite easily see myself getting immersed in this.
Parker Smeb
ofer#9401
My name is Ofer and I hate flans. My player was born in South Korea and is entering the draft with his Smeb brothers. I hope you consider drafting us.
""

HA HA! THIS GAME WILL NEVER END! I POSSESS THE SOUL OF EVERY GOALIE ON TEAM B!! CREW 4 LIFE!! SIGN WITH EDMONTON FOR THE CUP!!!

" cackled Belial as he placed a Fedora on his head."
SMJHL Commisioner S17-S26
Calgary Dragons GM S14-S23
Backdoor Barnacle, RW
Discord: L0RD F4RQUAAD(Backdoor Barnacle) #5971
I'm new to sim hockey, but I love all things hockey, data analytics, and simulation-based games, so this looks to be a good fit on the surface. Follow the NHL closely and own season tickets for the Minnesota Wild. I work a full ~50 hours a week, but outside of that and hockey (which is a lot of my time) I spend time with my dog, gaming, looking for new places to eat/drink, playing guitar - pretty much in that order. Looking forward to getting started, and the prospect of joining a new franchise is very cool!
Backdoor Barnacle - RW - Vancouver Whalers
Users browsing this thread:
1 Guest(s)