S46 Outlaws Interested Prospects
Hey gang,
I am back again with a fresh IP thread that doesn't have those boring questions. I want to know what you want to tell me, sell me on not just your player but you as an individual. The only thing I would ask is that you include your Discord account if you have one so I can DM you.
Thank you and good luck!
You know me, babe. My player will be a shutdown center that can keep the other team from scoring and go bar south.

you know me you bastard, i dont need to do anything and you dont tell me what to do. Leafer#6227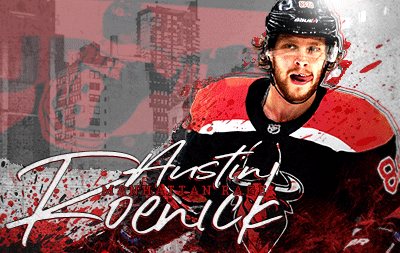 srry, im inactive discord user.
important information about me is that I am on discord way too much and my specialties are puns, passing, and meatballs.
[/align]
 SHL | Drafted 2nd
OA - Tampa Bay
Barracuda
 SMJHL | Captain - Kelowna Knights
 SMJHL | Captain - Kelowna Knights
What up Dangles?
I would be happy to play for any team. I'm really excited for this player I'm working on and feel I could be a very solid contributor in all aspects wherever I go.

Well, Ill just say this.... Anyteam who passes on me Im going to fill their net with pucks... plus I'm rich so Ill be sure to train like crazy to accomplish that goal...
Discord: JJLangabeer
HE SHOOTS HE SCORES

JOHN LANGABEER NETS IT AND TIES THE GAME!!!!!
---------------------------------------------------------------------------------------------------------
AND HE SCORES AGAIN!!!!!!!!!!!! JOHN LANGABEER JUST SCORED THE 2 BIGGEST GOALS OF HIS CAREER IN A MATTER OF 10 SECONDS!!!!!!

WEST KENDALL TAKES THE LEAD!!!!

S41 Challenge Cup Finals Game 7, Game Tying and Game Winning Goals.
I think you probably have a decent idea of what kind of member I am and what I can bring to your organization. I'd be very happy to play for Anaheim and represent the Outlaws.
Esa#3675
#1 All-Time SHL Goal & Point Scorer
- First 2,000 TPE Player in SHL History - 
- First 400 Goal Scorer in SHL History -
- Only 500 Goal Scorer in SHL History -
- First GM to Win 5 & 6 Challenge Cups -
Esa Anrikkanen Award - SMJHL ROY - Est. S34
Vidrik Onoprienko Award Winner - S45






I am new, I am from Germany and I don't have any experience. Makes for a perfect late round steal.
hockeyis66 #7642 is my discord
Seemu Telanne RW
going to be a shooter first that can skate and play some "D"
I just want my player to be the guy that causes you to throw your half empty beer can at your tv because a Dman just scored a goal (its Tony Ford, a Dman)
Fuck Everything.#9960
Users browsing this thread:
1 Guest(s)