[S47] C - Esa Parmborg TPE: 2078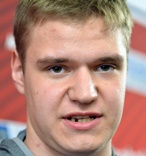 Player Information
Username: Steelhead77
First Name: Esa
Last Name: Parmborg
Position: Center
Birth Date: 4-28-00
Shoots: Left
Recruited By: O4L
Player Render: Aleksander Barkov
Jersey Number: 77
Height (ft.): 6'7"
Weight (lbs.): 250
Birthplace: Hella, Iceland
Player Type: Two-Way Forward
Player Attributes
Points Available: 69
Offensive Ratings
Screening: 14
Getting Open: 17
Passing: 18
Puckhandling: 18
Shooting Accuracy: 16
Shooting Range: 10
Offensive Read: 18
Defensive Ratings
Checking: 17
Hitting: 13
Positioning: 16
Stickchecking: 17
Shot Blocking: 12
Faceoffs: 16
Defensive Read: 17
Physical Ratings
Acceleration: 17
Agility: 17
Balance: 17
Speed: 17
Stamina: 17
Strength: 18
Fighting: 5
Mental Ratings
Aggression: 7
Bravery: 13
*Determination: 15
*Team Player: 15
*Leadership: 15
*Temperament: 15
*Professionalism: 15
*Indicates attributes that cannot be edited.
Contract:
TBD
Awards:
TBD
Player Movement
Career Stats:
TBD
#1 All-Time SHL Goal & Point Scorer
- First 2,000 TPE Player in SHL History - 
- First 400 Goal Scorer in SHL History -
- Only 500 Goal Scorer in SHL History -
- First GM to Win 5 & 6 Challenge Cups -
Esa Anrikkanen Award - SMJHL ROY - Est. S34
Vidrik Onoprienko Award Winner - S45






02-14-2019, 06:16 PM
(This post was last modified: 02-14-2019, 06:17 PM by BarnabasCollins.)
Rofl parmbong, doh borg, thought you meant you were gonna be bongin parms
PH = Parm Handling
Sigs by: King, Tweedledunn, Me
Player Page
|
Twitter
|
Update Page
Iceland?
Can I eat you?
""

HA HA! THIS GAME WILL NEVER END! I POSSESS THE SOUL OF EVERY GOALIE ON TEAM B!! CREW 4 LIFE!! SIGN WITH EDMONTON FOR THE CUP!!!

" cackled Belial as he placed a Fedora on his head."
SMJHL Commisioner S17-S26
Calgary Dragons GM S14-S23
Welcome to the league, let a rookie mentor know if you need any help.

LW - Rainbow Dash
-
Updates

Rainbow Dash Fan S24-Present

SHL Commissioner S34-S52


New England Wolfpack GM S30-S40


Montreal Milita Co-GM S26-S29

Probably the only player to start with 350 TPE right away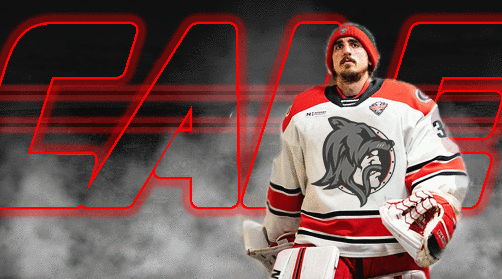 RIP 701/Dave
Users browsing this thread:
1 Guest(s)